Welcome, dear readers, to the Spring 2019 issue of SquareTwo! Click here for the full table of contents for this issue.
A reminder to our readers that we will use the terms Church of Jesus Christ (and sometimes the acronym CoJC) and Gospel of Jesus Christ (and sometimes the acronym GoJC). Both of these changes—in nomenclature and in logo—will not be made retroactive, so older pages will have older acronyms.
We have several great articles for the Summer 2019 issue!
First, Scott Hammond pens a poignant call for peace education in our homes, schools, and communities. We need to resurrect skills of dialogue, and understand the role that outrage and victimhood plays in war and conflict. How can we best model and teach peace?
Second, V.H. Cassler undertakes a deep dive into the writings of Hugh Nibley and also James Lucas and Warner Woodworth on the topic of building Zion on earth. More specifically, what type of economic worldview promotes Zion? Furthermore, what one egregious lacuna do all extant CoJC writings on Zion contain?
Third, David Cassler wrestles with the legacy of General Robert E. Lee. More broadly, Cassler asks whether it is possible for Lee to have been a man inspired by God to fight on the side of the confederacy. If possible, what does that mean for our understanding of human events?
Fourth, V.H. Cassler continues her series "Get This" by reviewing a science fiction book that has haunted her for years, namely, The Gate to Women's Country by Sheri Tepper, written in 1988. Tepper envisions a social system whereby both men and women obtain what they most desire—but at a price. How does this 30 year old book cause one to look at the Plan of Happiness with new eyes?
Fifth, our book review editor Kent Harrison reviews a moving new book called Peace for a Palestinian by Latter-day Saint Sahar Qumsiyeh. Qumsiyeh tells the story of her conversion, as well as the trials she and her family suffered incident to the ongoing Arab-Israeli conflict. How do these experiences shape her approach to peace?
Sixth, we have some terrific comments on last issue's Readers' Puzzle about how Latter-day Saints can prepare for the time persecution that will surely come. How do we prepare our minds, our hearts, and our temporal affairs so that our families can survive well? Take a look at what readers as well as member of our editorial board have to say.
And finally, we also have a new Reader's Puzzle on the issue of transgender participation in women's sports. What do readers feel is the best way to approach this controversial issue?
Enjoy this great new issue!

Full Citation for this Article: Editorial Board, SquareTwo Journal (2019) "Editor's Intro, Summer 2019," SquareTwo, Vol. 12 No. 2 (Summer 2019), http://squaretwo.org/EditorsIntroSummer2019.html, accessed <give access date>.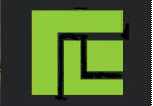 Would you like to comment on this article? Thoughtful, faithful comments of at least 100 words are welcome. Please submit to SquareTwo.