Peace for a Palestinian: One Woman's Story of Faith Amidst War in the Holy Land. Qumsiyeh, Sahar. Deseret Book, Salt Lake City, Utah, 2018. 168 pages. Reviewed by B. Kent Harrison.
Why did I choose this book for review? Because it depicts a faith-filled autobiography, shown against the background of the continuing Israeli-Palestinian conflict in the Holy Land. The author is a Palestinian woman who spent much of her life in the Jerusalem area. Seeking education, she came to the United States, where she joined the Church of Jesus Christ of Latter-day Saints. She is now a professor of mathematics at BYU-Idaho. I will speak of the author using her first name, Sahar, not from any undue familiarity, but because it conveys the sense of the openness with which she speaks of her life.
Against the background of the clash in her homeland, Sahar desperately sought for peace. The thesis of the book is that peace can be found in the most unlikely places, if searched for diligently, and that it is usually an inner peace. For Sahar, that is superior to political peace. The latter is not likely to be achieved in the near future in Palestine, but individuals can find inner peace for themselves. The question of how to find political peace there is a separate and very difficult one; Sahar does not try to answer it in her book. She invites readers to walk with her through the land and see it as the Savior saw it, remembering His words, "Peace I leave with you, my peace I give unto you, not as the world giveth, give I unto you. Let not your heart be troubled, neither let it be afraid" (John 14:27).
A foreword by Camille Fronk Olson—a frequent traveler and teacher in Israel and an expert on the region's history and its modern situation—helps readers understand the background. Olson met Sahar in Jerusalem in 1979 and helped her with this autobiography. Olson notes that we may naively assume that God has chosen only one side in this conflict and insists that such a belief is short-sighted. It is easy to assume that the modern state of Israel is a direct counterpart to the Israel of the Bible, but this is obviously not the case. Olson asserts strongly that confusing modern Israel with ancient Israel has a profound side effect: it may lead to an unconscious bias against Palestinians, many of whom live in Israel. She quotes Howard W. Hunter from a 1979 address at BYU to justify her caution. He taught that we all are alike unto God: Jews, Muslims, Christians, and others. The foreword prepares readers well for Sahar's personal journey.
Beginnings
Sahar was born in Jerusalem in 1971. As she grew up, she watched the political upheavals in the area. She reacted with feelings of hopelessness and anger. After she returned to her homeland from the United States following her baptism into the Church of Jesus Christ of Latter-day Saints in 1996, she found her faith challenged, not only because her family opposed it, but also because of the surrounding turmoil.
Israeli soldiers seemed to be her enemies, as will be described below. But through fasting and prayer, she learned that it is possible to love one's enemies, even in a hostile country. One can live in peace amid such turmoil. (I am reminded of Viktor Frankl's observation that even in a concentration camp, one always has the freedom to choose how to react to one's surroundings, even if they are terrible.)
Sahar's Family's History
Sahar's mother Fawz grew up as a Palestinian Christian. She had a strong desire for education, was bright in mathematics, and was one of the few Palestinian women to go to school. Her husband, Botros, was also Christian and was a teacher at a boys' school in Bethlehem. After their first son died at birth, Sahar's parents had three boys and three girls. Sahar was the last. Her oldest brother loved mathematics and influenced Sahar to love it too.
Fawz attended school during World War II and became a teacher after she graduated. After she married, she continued to teach, and at age fifty, obtained a bachelor's degree in English literature from Bethlehem University. She then became the principal of the only girls' school in Beit Sahour.
Sahar's brothers and sisters pursued higher education. Her brother Maher got a Ph.D. in statistics and taught at Bethlehem University and the University of Dayton, Ohio; Mazin received his PhD in zoology and taught at Duke and Yale; Walid got an MBA and a CPA and is an accountant. Her sister Suhair is a math teacher, and her sister Samar became a nurse.
Sahar writes about her maternal grandfather, Issa Atallah ("Issa" means Jesus). When he was five years old, his father was required to serve in the Turkish Army in World War I. He knew hunger. His mother took them to Jordan, walking sixty miles, because she heard conditions were better there. They lived in a stable; they got cholera; they moved to a cave. Issa begged for food. Two siblings died. They went back to Beit Sahour, where they found their father—just as Issa's mother died. He had deserted from the army and was found and arrested. The two remaining boys were taken in by a blind aunt. Issa begged again. Finally, his father died of appendicitis and his brother died. At ten years old, he was alone. He took his father's name, Atallah, as his last name.
Issa was a determined boy. He realized that education was the way not to be poor. After more trials, he was admitted to the third grade at a school in Jerusalem. Other students collected money for him to buy school supplies, and a kind man gave him a loan. He worked diligently to pay off the help he had been given, and within a few weeks he moved to the fifth grade. He read books. He repaired shoes. At age fifteen, he was accepted at the Teachers Training College. When he graduated, he began teaching at the Beit Jala Elementary Boy's School near Bethlehem.
Issa loved Arabic literature and reading. He later wrote the first Arabic grammar books used in Palestinian schools. In 1974, Jordan's King Hussein awarded him the Medal of Education for his work. His is a story of real courage and perseverance. It illustrates the indomitable human spirit.
Issa fell in love with a woman named Milia Matar, who also loved teaching and learning. She too had struggled to survive the war, and her mother also died when she was young. Issa met her through their work in education, and they married in 1930. After they were married, they had eight children.
These examples of Sahar's ancestors show the educational heritage that was a motivation for her own education.
Travel restrictions, Identity, and Despair
Since 1971, when Sahar was born, severe travel restrictions have been imposed in the area around Jerusalem. This is illustrated by the difficulties she had in attending church meetings. She lived with her family in Beit Sahour, which is in Palestine, but the meetings were in Jerusalem. (Beit Sahour is the area where the shepherds described in Luke 2 dwelt.) Attending church necessitated crossing the boundary twice every Saturday (meetings were held on that day to coincide with the Jewish Sabbath.) Sahar describes several crossing difficulties. In one such incident, a soldier at a crossing checkpoint yelled, "Go back! You cannot enter Jerusalem!" In anger, she tried to respond, but was forestalled by the Savior's words, "Love your enemies," which came to her mind.
Memories flashed through her mind, memories of those same soldiers beating people in their homes, arresting family members, demolishing homes. They had invaded the home of her sister, terrorizing her children, and they took the father away to jail for months with no charge. And now they were preventing her from taking the sacrament.
She remembered a fellow student being shot. The soldiers would not allow him to be taken to a hospital, and after he died, they threw his body into a hole in the ground, preventing his family from giving him a proper burial. Anger and hate filled her soul. She thought, "How could the Lord expect me to love these soldiers? Is that even possible? After what I have seen some of these soldiers do, He could not possibly expect me to love them!" But the voice came again into her mind, "Love your enemies."
In another example, she tried to get through a checkpoint, but it was closed. The soldier at a second checkpoint was not letting anyone through, so she took a taxi back to Bethlehem, over a rocky road, and to a pile of rocks. She climbed the rocks on foot. When she got to the other side, she took another taxi to Silwan, inside Jerusalem. From there she took a bus to Damascus Gate, and another taxi to the BYU Jerusalem Center, somehow making it to the meeting on time. And you thought you had trouble getting to church!
These stories illustrate the Lord's hand in helping Sahar travel in difficult circumstances. However, as will be seen later in this review, she did not always experience the immediate answers she expected; sometimes there seemed to have been reasons for a postponed or unexpected answer to her prayers.
Modern Palestine consists of only eight percent of its size in 1920. While it was once a sovereign nation, now it is not. Palestinians are not allowed to fly their national flag. If Israelis spot one being flown, they require the owner to take it down and burn it. If one wants to travel outside Palestine, he or she must stand in long lines, maybe for days, to get a permit—and then it will often be denied. At age seventeen, Sahar tried to get a permit to enter Jerusalem to see her sister; she was turned down because she was a "troublemaker." She was given permission a few months later, but she had to undergo several invasive searches, including being stripped to her underwear by a female Israeli soldier. On one occasion, Sahar was in the USA on July 4th and saw the fireworks and the joy everyone felt. Her eyes filled with tears; she thought she would never be able to see such a celebration in her homeland. She wanted to ask, "How does it feel to have an identity? To be an American?" She loves the country of her birth and calls it Palestine, even though many call it Israel. However, as Sahar has matured, she has come to realize that national identities are secondary. The most important identity is that of being a daughter or son of God. Next to that, nothing else matters.
As a teenager, she was caught up in the turmoil. At the time of her high school graduation in 1987, the first Intifada ("uprising") had started, in which Palestinian youths went into the streets to show their frustration with the Israeli occupation. They threw stones at the occupiers, who responded with tear gas and "rubber" bullets—which are actually metal bullets with a thin rubber or plastic coating. Many stone throwers were killed, including Sahar's cousin's classmate. Many people, including Sahar's mother's father, lost their faith in God.
Sahar became involved in politics after witnessing the killing of the young man mentioned earlier. She experienced anger, hate, frustration, sadness, despair, and rebellion, and began participating in demonstrations. Things seemed hopeless. Her university was closed, and she saw misery everywhere. She longed to die and began praying to Heavenly Father that she might do so. One day she prayed with such faith that she thought He must have heard her and that she would soon die. She said goodbye to all the things around her—the trees, her family, and to her life as she knew it. She waited. But she was still alive. So she considered becoming a suicide bomber, but she didn't have the courage. She had been blessed with a strong desire to persevere in living. Finally, she came to realize that Heavenly Father answers all prayers, but in His way, not in ours. That prayer she uttered was indeed answered, but in His way. He ended her life of misery, pain, and despair, and gave her a new life of light, peace, and happiness.
Education and Conversion
After high school and in her search for education, Sahar came to the USA, stayed with her brother Mazin, and took classes at a community college. Then, Bethlehem University reopened after having been closed for two years, so she returned to Beit Sahour and entered the university, graduating in 1993 with a degree in mathematics. She became an elementary school teacher for a short time, but decided she didn't want to do that for the rest of her life. Her brother Maher, a mathematician, suggested that she get a master's degree in statistics. She was overjoyed to be offered a generous scholarship to American University in Washington, D. C. However, she had seen an ad in a local newspaper about scholarships being offered to Palestinians from Brigham Young University, decided to apply, and was offered one of these scholarships. Her mother mocked her for considering BYU, saying that it was in the middle of a desert in Utah. She made inquiries about it and found that it was sponsored by the Church of Jesus Christ of Latter-day Saints. Her friends told her that Mormons held some strange beliefs, but her grandfather Issa told her about a wonderful Mormon couple he had met in Bethlehem. They were the nicest people he had ever met.
Dr. S. Kent Brown, Director of the BYU Jerusalem Center—which offered the BYU scholarship—called her and congratulated her on it. But it offered only a fifth of the amount of money that the American University offered, so she decided to reject it. However, she started feeling a yearning to go to BYU, prayed about it, and received a strong feeling that she should go. She couldn't shake it, and so in 1994, she went to BYU.
She didn't know what to expect in Utah, but when she arrived, she was surrounded by love. Everyone was so nice and friendly. She found tears filling her eyes when someone did something nice for her.
Her roommate invited her to church. She went once or twice, but things were very different and foreign. She had never contemplated changing religions. Her roommates talked about things that seemed unimportant, like shopping. Most frustrating was that no one seemed to understand the Palestinians' point of view in the Israeli conflict.
She listened to General Conference. It seemed strange to have someone speaking who the Mormons called a prophet. But a speaker referred to Palestine instead of Israel. It was the first time that she had heard any American express something like support for the Palestinians, and she thought any church that could do that must have something good. After conference, she invited her friend Shae over to tell her about the Church.
Her description of what Shae told her sounds like Ammon talking to Lamoni in the Book of Mormon. Shae started at the beginning, told her about Adam, Eve, the Fall, God's purpose for us and the plan of happiness, the Atonement, the Apostasy, and the Restoration. Shae told her about the premortal existence, our earthly life, and death. Others in the room thought Shae was going too fast, but for Sahar it was putting all the pieces of the puzzle together, and she saw the entire picture. Everything became clear. God loves everyone—including the Palestinians!
A friend then gave her a Book of Mormon in Arabic and explained to her what it was. He suggested she read some of it and then pray about it, but she decided to read the whole book first. She started to go to church and learned to love it. Everything sounded so logical and perfect. She was able to identify the feelings she felt as coming from the Holy Ghost. By the time she finished reading the Book of Mormon, she knew the Church was true. For the first time in her life she experienced a profound peace.
Back home, some good things were happening. The Oslo Agreement allowed the Palestinians to regain some of their land and to form a governing body called the Palestinian Authority. People could have Palestinian "passports," or travel documents. They could fly the Palestinian flag. Police could be Palestinians, not Israelis. Unfortunately, the terms of the Oslo agreement were not upheld.
Despite Sahar's joy at finding the gospel, it had not occurred to her to be baptized until she witnessed a friend's baptism. Then the Holy Ghost told her that baptism should be her next step. She decided to do so, but then worried about the reaction of her family. She called her parents and told them. They were furious and told her she was crazy and brainwashed. Her family's reputation would be ruined. She would never marry. Their reaction tore her to pieces. She decided to forget about being baptized.
But the Spirit kept confirming to her that being baptized was right. She came to realize that she should be baptized despite the consequences, and so was baptized in February of 1996. She knelt and prayed before doing so and felt an amazing peace and a strong witness that baptism was the right decision.
While growing up, Sahar believed in God and that He heard her prayers, but it had seemed that He was silent. She had now learned that He does speak, although usually quietly. D&C 11:13–14, which speaks of the Spirit filling one's soul with joy, expressed this idea perfectly.
160 people attended Sahar's baptism. Bryce, the friend who gave her the copy of the Book of Mormon, performed the ordinance. It was wonderful. The only thing missing was her family. Her dorm mother told her that it had been given to her to know that Sahar would perform a great work here on earth and among her people.
After graduating from BYU with a master's degree in statistics, she realized that she still had a lot to learn about faith and charity. About a year after her baptism, Sahar was back in Palestine, and attempted to cross over into Jerusalem to attend church. This is the incident related above. As she approached the checkpoint, she was forbidden entry into Jerusalem—despite her faith that she would be able to get through. She grew angry and frustrated; if she had to go a different way, she would miss much of sacrament meeting. The scripture came to mind, "Love your enemies, bless them that curse you, do good to them that hate you, and pray for them which despitefully use you…" (Matthew 5:44). But she couldn't do it. Love this 19-year-old who was standing in her way? God could not expect her to love these soldiers who were guilty of terrible injustices! Memories of her fear of them, of the barbarous acts they had committed, of their killing her friend Isaac, flooded her mind. Forgiveness was not possible!
Sahar went home in turmoil. After days of unrest, she was directed to the scripture in Moroni 7:48 about charity, the pure love of Christ. The words sank deep into her heart; could the Savior really teach her how to love? She knew that by her efforts alone, she could not love or forgive those soldiers. The scripture helped her realize that charity is a gift from God. It is like the gift of faith. The seed must be planted so it will grow, as illustrated in Alma 32. She realized that to have charity, she needed to do three things: develop the desire to have charity, pray with all energy of heart for it, and have faith that Heavenly Father could teach her to love. The example of the Savior's love and forgiveness strengthened her.
She knelt and prayed. She fasted. The answer did not come right away, and she was disappointed. It took a long time to soften her heart. A year later, as she headed to church, she was again turned back. But as she looked into the soldier's eyes, she felt love for him, not hate. The feeling shocked her. She saw him as a brother. She still hated the acts the soldiers did, but she loved the soldiers. The hate was gone! She quotes Corrie Ten Boom: "When He tells us to love our enemies, He gives, along with the command, the love itself."
She tells of learning a lesson on faith from an aged Muslim woman. The two of them were trying to pass a checkpoint. Soldiers commanded them to return the way they had come. The taxi driver suggested that they try the other side of the street. The old woman said, "Let us try." Sahar couldn't believe that that would make any difference. The soldiers would surely see them. But walking across the street, she heard the woman pray, "God, please distract the soldiers so we can pass." Only a few feet away from the original soldiers, they walked through. No one yelled at them to stop. She recalled the words of the Savior about having the faith of a mustard seed.
In 1997, Sahar decided to go to Utah to go to the temple for the first time. At that time, it was possible for Palestinians with the proper papers to fly out of the Tel Aviv airport. Sahar had the correct permit and was looking forward to the trip. However, one day before she left, there was a bombing in Jerusalem and Israel announced that no Palestinian would be able to leave the country. Sahar thought that with the Lord's help, she would still be able to leave. Some American friends took her to the airport. She made it through one checkpoint with difficulty, but at the airport she was denied flight. In discouragement, she telephoned her friends, who had left, and asked them to come to take her back.
She thought she was going to the temple! Why would she not be allowed to leave? But she suddenly had a great feeling of peace come over her. She knew that she was not supposed to travel that day and that it would be all right. Heavenly Father knew she was not quite ready. We often think that strong faith means that we will get what we want if we just ask for it. But God sometimes makes us wait for what we want or does not even grant it.
Two weeks later, she was able to make the journey without a problem and was able to enter the Provo Temple. The wait had made the experience even more sweet. She felt she had found the one place on earth where she belonged. Everyone was dressed in white and she felt welcomed. Her skin color and native language did not matter. She was in the Lord's house and she was His daughter.
Even with faith, sometimes the answer to a prayer is no. Years later, when her brother-in-law was diagnosed with cancer, Sahar prayed that he would be healed; but the Lord told her that he would die and that his death would strengthen her sister and their children. Sahar says that sometimes the faith needed to climb our mountains must be greater than the faith required to remove them. She had to climb hills, mountains, and walls in order to get to church; they were not removed. Peter could walk on water until his faith failed him. But the experience strengthened him. When we allow the Savior to come into our lives, we feel peace, comfort, and strength.
In 1998, Sahar started teaching at a university in Hebron. It was the only job she could find. Classes were taught on Saturday, the day LDS church services were held. It was difficult fitting in both teaching and church attendance. Later she got a job at a tourist agency, but that was disrupted by an uprising in Palestine. She decided to go back to BYU for a master's degree in computer science. While she was there, her uncle Yacoub died. She left BYU and went back to Palestine to help care for her father, who had cancer. While there, she taught at Bethlehem University and then the Arab American University in Jenin, about fifty miles north of her home. Eventually her father died, but because of travel problems, she was not able to be there before he passed away.
Sahar had prayed that her father's suffering be ended and that he be released, so she was at peace. But everyone else in the family was wailing and sobbing. They thought she was in shock because she wasn't wailing along with everyone else. They told her that she would be better off if she let her anger and sadness out. Eventually her brother Mazin took her aside and asked her why she wasn't sad that their father had died. She said, "Of course I am sad!" She explained to him that she knew he was in a better place. Mazin said that while he didn't believe in God, he was satisfied with her answer. And although she continued to be sad that her father was gone, she assured others that they would see him again. Her family did not celebrate a traditional Christmas that year, but it was the most meaningful one for her because she had the gospel.
Sahar was only one of two math teachers at Arab American University without a PhD, so she determined to seek one. Eventually she accepted an offer from Middle East Technical University in Ankara, where the program was taught in English. They gave her a scholarship for 150 million Turkish lira a month. Unfortunately, that was worth only $100! She also had to learn Turkish. She thought about declining the offer, but the Holy Ghost told her she needed to be there.
It was difficult. She lived in a dorm room with seven other girls, none of whom spoke English or Arabic. She felt totally alone; she could not get help because of the language barrier. But she found an LDS branch in Ankara and one of the sisters offered her a place to stay, so that she could move out of the dorm room. Learning Turkish was hard, but she managed to do so and became the official translator for the branch. After she learned the language, she found that the Turkish people were warm and helpful and that they lived their Islamic religion.
Although Latter-day Saints were not allowed to proselyte in Turkey, many people stopped them on the street because of the light in their eyes. (Later she notes that there are now LDS missionaries in Turkey.) She had felt darkness in her life, but realized the light displaced it. Her branch president reminded her that Joseph Smith experienced darkness just before the First Vision broke upon him.
Sahar finished her PhD in Turkey (I gather around 2007) and then returned to Palestine. Being obedient in Palestine was a challenge. It was not that Sahar didn't want to obey the commandments; it was that there were constant obstacles placed in her path. Her mother continued to ridicule her and tried to get her not to read her scriptures. (Later Sahar realized that her mother was proud of her and thought she had turned out all right.) It was difficult to get to church because of all the checkpoints. Israel had built a 25-foot wall which cut some Palestinian cities, like Bethany and Bethlehem, in half. Sahar writes about going twenty miles from Beit Sahour to a hole in the boundary fence and crawling through after waiting for the soldiers to change shifts. But she heard a voice saying, "Don't move." Then the voice said, "This way." It was toward a ten-foot wall. Suddenly a man appeared, clasped his hands together, and said, "Climb up." She did so and then was able to leap down the ten feet on the other side. She made it to church.
Another time she took a bus; it looked like soldiers at the checkpoint were going to stop and check the passengers, but the driver sailed through when they weren't looking. She took another bus to the Mount of Olives and walked the rest of the way. She felt like Daniel, who prayed despite the law of the land forbidding it. (One reviewer asks whether there was limitations on religious freedom for Palestianian Christians. Sahar doesn't say.)
All these things took their toll. Sahar was exhausted, gave up going to church, and created her own little worship service. Visiting teachers came when they could. In the meantime, she prayed constantly for help to be able to attend church. The answer came after a year: in 2008 Sahar was offered a job with the United Nations Relief and Works Agency (UNRWA.) This enabled her to get a permit that allowed her to be in Jerusalem from 5 a.m. until 7 p.m. every day and to be able to enter Jerusalem from any checkpoint. She could now easily make the trip from her home to church in an hour and a half.
She quotes Joseph B. Wirthlin, Eliza R. Snow, and King Benjamin about the blessings of obedience, and says that despite the hardships of those years they were the happiest times of her life because she had the companionship of the Holy Ghost.
Jobs and Callings
Sahar's job at UNRWA involved data analysis about the needs of Palestinian refugees who had lost their homes to Israel expansion. After she started attending the Jerusalem Branch, the branch president called her in and tearfully told her that the Lord had called her to be Relief Society President, and that he had never had such a powerful witness from the Spirit that this was the person the Lord had called to a calling. It was a difficult calling because there was constant turnover, but Sahar loved it. In branch council they decided to have sacrament meetings in Bethlehem for members who couldn't make it to Jerusalem. She gave the Sunday School lesson there each week because of her good command of English and Arabic. (The meetings in Jerusalem were held on Saturday.) She and the members rented an apartment for meetings, purchased furniture, painted it, and installed carpet.
She felt swamped, so she prayed that some of her burdens would be relieved. The Lord called her to be the district Relief Society President! She prayed about it and was directed to John 15:5: "I am the vine, ye are the branches." It was a sweet confirmation that this was what the Lord wanted her to do. Later an official Church "group" (smaller than a branch) was organized in Bethlehem. She became the Relief Society President and Primary President of this group.
Elder Ronald A. Rasband, then of the Seventy, visited their group. One of the members told him that the name of the district was the "Israel District," and that seemed to neglect the Palestinians. A few days later the name was changed to the "Jerusalem District."
In efforts to visit as many members as possible, Sahar and her visiting teaching companion, Emily, traveled for hours, over many miles. In Sahar's various callings, she did much good there. After graduating from BYU, she had wondered why the Lord wanted her to return to Palestine. Now she knew.
Sahar was a busy woman. She visited branches in her LDS district, strengthened sisters, organized district Relief Society conferences, and taught in the Bethlehem group, all the while taking care of her mother, who was not well. Her job at UNWRA was demanding; they were building a new database and she oversaw all the quality control and monitoring all the data being collected.
Then she received an impression from Heavenly Father to quit her job! (This appears to be in 2012.) Despite how strange that seemed, the impression was unmistakable. She wondered whether she could find another job. Praying about it, she was directed to Matthew 6, which speaks of taking no thought for one's life. Heavenly Father wanted her to trust Him. But she felt her faith was weak, so she met with Elder Bruce D. Porter of the Seventy, who was a good friend. He gave her a blessing and counseled her to trust in the Lord.
She told her boss about her intention to quit but was still reluctant to take the final step. She knew her permit would be taken away and then again she would be limited in her travel.
She quit her job. Her family thought she was crazy. Then she read the September 2012 Ensign (which had one of her articles in it, titled "Loving My Enemies") and had the clear impression that she should go on a mission! She told her friend Emily, who said that she had been reading the same Ensign article and had received the same impression. Sahar turned in her papers and promptly received a call to serve in the England South Mission in the mission office.
It took courage to tell her family, but her mother took it better than she thought she would—at first. But when her mother realized Sahar was serious, she tried to dissuade her. (Her mother felt that the LDS Church was an American church and that it was pro-Israeli and anti-Palestinian.) She went on a hunger strike and threatened to kill herself. But her protests died down. It was hard for Sahar to leave her mother, but she knew her mother would be blessed.
Sahar went to England in January 2013. Her time there was amazing, a break from the harsh world. She was nourished by the faith of the young missionaries. She doesn't really know why she was called on a mission, but it did wonders for her and her trust in God. She recalls a shepherd near the Arab American University. His sheep followed him faithfully. One day he forgot something and had to go home to get it. The sheep waited patiently for him to return. There was a field of nice grass by the road, but the sheep didn't go there. It is that way with us. Our Savior is the Good Shepherd, and if we trust Him, He will lead us to green fields, where there is happiness and peace.
After she returned home from her mission in 2014, she searched for a job for months. Her savings dwindled. Eventually she was offered a job as a secretary in New York. She was reluctant to take such a job, but decided to do so. She had to take an exam in New York., and was shocked to find out that she had failed! Why had Heavenly Father directed her to do that?
She decided to stay in the US. Again she searched for months for a job and finally decided to go home. But before leaving, she had a job interview at BYU-Idaho and was offered a job, which she still holds. She signed her contract on March 13, 2015—one day before her tourist visa expired.
Sahar says that her life has been like a car ride, with the Savior in the driver's seat. While she likes to be in control, she has found that the trip is smoother if she lets Him direct her.
She has wondered why the Savior was born in her country, a place of turmoil for millennia, with little earthly peace. But she has realized that the peace He brings is an inner peace. That is the peace the angels referred to when they sang at His birth, "… [On] earth peace, good will toward men." After Sahar joined the Church, she began to feel this peace and joy. The Savior is the only true source of peace. Sahar's obedience and faith have brought her peace, despite the war and turmoil around her.
Conclusion
Sahar's story bears witness that it is indeed possible to find peace anywhere. The book's thesis is amply borne out. I recommend it, not only as an example of a determined, faithful, woman, but also as an example of the Savior's love for all His people.

Full Citation for this Article: Harrison, B. Kent (2019) "BOOK REVIEW: Peace for a Palestinian," SquareTwo, Vol. 12 No. 2 (Summer 2019), http://squaretwo.org/Sq2ArticleHarrisonReviewPalestine.html, accessed <give access date>.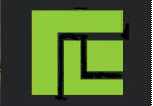 Would you like to comment on this article? Thoughtful, faithful comments of at least 100 words are welcome. Please submit to SquareTwo.