Welcome, dear readers, to the Summer 2018 issue of SquareTwo! Click here for the full table of contents for this issue.
First up, Susan Madsen discusses how a sense of calling can help women through the transitions in their lives. Madsen feels that women's aspirations to influence and to lead are divine in origin. Transition can often bring a feeling of being "lost," but if we recognize that feeling as the spiritual yearning for a sense of vocation, we can move forward in happy ways.
Second, Melissa Inouye felt a call to develop a Primary Sharing Time lesson on Black LDS History. Inouye explains the genesis of the idea, and provides both the text of the lesson as well as a little song that the Primary children can sing. Inoculating our children against racism and prejudice when their hearts are pure is a worthy endeavor, and Inouye's lesson is very useful in that regard.
Third, an anonymous reader recounts the lessons she learned while counselling with her bishop during a time when she was experiencing domestic violence. Her story is one well worth considering. The author provides suggestions for both those suffering from domestic violence, and also for bishops counseling with those in that situation.
Fourth, Robbyn Scribner, Susan Madsen, and Elyse Barnes provide an empirical overview of the state of Utah's women in terms of mental health considerations. How prevalent is mental illness among Utah women? What are prominent causes or co-factors of such illness? What resources are available to Utah women?
Fifth, our book review editor Kent Harrison reviews a book that's been on my Amazon wish list for quite some time: The Crucible of Doubt by Terryl and Fiona Givens. Harrison finds that the Givens offer very helpful advice on contextualizing doubt, as well as practical measures for coping with feelings of doubt.
Sixth, we have some terrific comments on last issue's Readers' Puzzle on what the Cambridge Analytica scandal means for the world of social media, as well as for the possibility of civil discourse in modern society. Commentators offer a wide range of concerns for what the future holds in a world where the most personal information about individuals is hawked to the highest bidder so that they may more effectively manipulate us.
And finally, we also have a new Reader's Puzzle on Jordan Peterson. Peterson, a Canadian academic, has become a lightning rod for controversy. Some love his views; some detest his views. Many argue about what his views actually are. His book, "12 Rules for Life" has sold well over a million copies, and people (mostly young men) pay $200 a month for a 45 minute Skype conversation with him. A recent New York Times profile can be found here. What do our readers think about Jordan Peterson?
Enjoy this great new issue!

Full Citation for this Article: Editorial Board, SquareTwo Journal (2018) "Editor's Intro, Summer 2018," SquareTwo, Vol. 11 No. 2 (Summer 2018), http://squaretwo.org/EditorsIntroSummer2018.html, accessed <give access date>.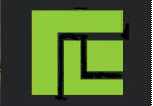 Would you like to comment on this article? Thoughtful, faithful comments of at least 100 words are welcome. Please submit to SquareTwo.