Welcome, dear readers, to the Spring 2021 issue of SquareTwo! We have some exciting announcements!
First, due to reader request, we now have a real-time commenting function! Yes, it's true! You are now able to submit comments directly at the end of each article. And even better, you may do so anonymously! Best of all, comments will be moderated to ensure there's no trolling. Feel free to disagree, but do so civilly, please!
Second, we now have a companion blog, The Latterday Crone, penned by our own V.H. Cassler. She is trying an experiment of blogging virtually every night, also with real-time commenting. Check it out for more of the SquareTwo experience you enjoy, now on a more frequent basis!
Third, a technical note that FeedBurner email notifications are being discontinued by Google. We're placing everyone who was on FeedBurner into a new Google Group, and you'll receive email notifications from that Group instead, starting with the Summer 2021 issue. We'll still update our feed when a new issue launches, so if you have been using an RSS reader instead of email notifications, nothing should change for you.
OK, on to the table of contents!
First up, Savannah Eccles Johnston exhorts us to remember that there is no salvation in politics. Humankind cannot be saved through political action, but this is lamentably becoming a temptation for both the Right and the Left.
Second, V.H. Cassler reviews the new book by Fiona and Terryl Givens entitled All Things New. She greatly enjoys this little gem of a book, but does worry about a particular occlusion in that gem that bears echoes of "moral therapeutic deism."
Third, M. David Huston was very much taken by Elder Neil A. Anderson's general conference talk in April, which touched on the issue of abortion. Huston provides an excellent commentary on that talk, wondering both where are the women, and where are the men in the Church's discussion of abortion.
Fourth, Corey Wozniak asks us to consider God's great sense of humor, and how divinity would not be complete without that attribute. Is it possible to get closer to God by cultivating our own sense of irony and humor?
Fifth, H. Douglas Adamson provides a linguistic analysis of Utah American English. Is there really a "Mormon" accent?
Sixth, Scott Hammond offers his reflections on how "surviving" trauma may actually be something one must survive as well. Are our coping strategies for grief and trauma bringing us healing, or its opposite?
Seventh, we are pleased to offer the fourth installment of Charles Randall Paul's review of Stephen H. Webb's book Jesus Christ, Eternal God: Heavenly Flesh and the Metaphysics of Matter. Here's an excerpt: "[God and man] are eternal beings that cannot create or destroy each other. They are both free to respond to each other . . . If God could wave a wand and make the universe such that He were the Supreme Being on which all else was contingent, He would destroy the wand like Frodo did the ring. It would make love impossible, and yes, even grace would extort from the needy, the love it desires."
Eighth, our book review editor Kent Harrison has a wonderful book for you: Invisible Women by Cristina Criado Perez. Harrison felt his eyes opening as he read Perez's account of just how invisible women are in medicine, in policy analysis, in societal valuation, and in many other spheres of life. We think you'll want to explore this book for sure after reading Harrison's review.
Ninth, we have several excellent responses to our Readers' Puzzle from last Fall's issue, where we asked about our desiderata for the Biden Administration's first 100 days. Take a look, and add your own commentary!
Last, we have a new Readers' Puzzle: we are increasingly hearing "rumors of war" about an impending civil conflict in the U.S. In a recent poll, almost a third of Americans thought such a conflict would take place within five years. What do you, our readers, think of this? Again, you are now able to submit real-time commentary.
Enjoy this fine new issue of SquareTwo!

Full Citation for this Article: Editorial Board, SquareTwo Journal (2021) "Editors' Intro, Spring 2021," SquareTwo, Vol. 14 No. 1 (Spring 2021), http://squaretwo.org/EditorsIntroSpring2021.html, accessed <give access date>.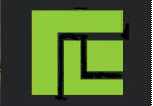 Would you like to comment on this article? Thoughtful, faithful comments of at least 100 words are welcome.