Over the last several years, we have seen pundits and pollsters begin "rumors of war"—to wit, rumors of an impending US civil war, based on the red-blue divide. For example, in 2018, Rasmussen polling found that 31% of likely voters felt there would be a new US civil war within five years. Two months ago, in February 2021, a noted security studies scholar opined, "the United States now displays all three core elements that can lead to civil breakdown. If one described them—fractured elites with competing narratives, deep-seated identity cleavages, and a politically polarized citizenry—without identifying the United States by name, most scholars of civil war would say, 'Hey, that country is on the brink of a civil war.'"
What do you, dear readers, think of this analysis? Do you think the US is headed for another civil war? If so, why? If not, why not?

Full Citation for this Article: Editorial Board, SquareTwo Journal (2021) "Readers' Puzzle, Spring 2021: Rumors of Civil War," SquareTwo, Vol. 14 No. 1 (Spring 2021), http://squaretwo.org/Sq2ArticleReadersPuzzleSpring2021.html, accessed <give access date>.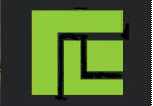 Would you like to comment on this article? Thoughtful, faithful comments of at least 100 words are welcome.