Welcome, dear readers, to the Spring 2015 issue of SquareTwo! The full table of contents can be found on our archives page here.
First up, we have a thoughtful essay by V.H. Cassler on forgiveness in the context of grievous abuse or atrocity. What does forgiveness mean, and what does it not mean, in this particular context? How can we reconcile Matthew 18:15-17 with Matthew 18:21-22, separated by only 4 verses in the New Testament?
Second, we have a fascinating little essay by Stephen Cranney on the 7 favorite social science myths of Mormon liberals, contrasted with the 7 favorite social science myths of Mormon conservatives--all of which Cranney skewers in his own inimitable style.
Third, we have a cri cu coeur from an LDS father (S. Matthew Stearmer) who is worried about what the Activity Days program is doing to his daughter. His solution? Well, let's just say that the dads of his ward took matters into their own hands . . .
Fourth, John Mark Mattox explicates his university's program for helping specialists write for non-specialists. What does it take to teach the ability to communicate across deep divides? Though the subject matter is not religiously-oriented (it's WMD, in fact), what lessons might be learned for communicating across spiritual and religious divides?
Fifth, we have a review by V.H. Cassler of a classic of comparative sociology: Peggy Reeves Sanday's book Female Power and Male Dominance. What does Sanday's extensive anthropological research tell us about the possibility of peace and equality between men and women? What is diarchy, and what does that have to do with Heavenly Mother?
And last but not least, we have four excellent comments by our board members on the Fall 2014 Readers' Puzzle on the torture report, which implicated members of the LDS Church in the development and practice of torture during the George W. Bush Administration.
And as always, we offer a new Reader's Puzzle for the Spring 2015 issue: What are the strengths and weaknesses of the so-called "Utah Compromise," passed in March 2015, that attempts to balance antidiscrimination with religious speech protections? Some are hailing the legislation as a "template" for the rest of the country, while others conclude, "Move along folks; there's nothing to see here." What do our readers think?

Full Citation for this Article: Editorial Board (2015) "Editors' Introduction to the Spring 2015 Issue," SquareTwo, Vol. 8 No. 1 (Spring), http://squaretwo.org/EditorsIntroSpring2015.html, [give access date]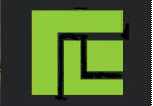 Would you like to comment on this article? Thoughtful, faithful comments of at least 200 words are welcome. Please submit to SquareTwo.