Note: John Mark Mattox is the Director of the Countering Weapons of Mass Destruction Graduate Fellowship Program at the National Defense University, Washington, D.C.  The views expressed herein are those of the author and do not necessarily represent those of National Defense University or of any agency of the U.S. Government.
Weapons of mass destruction (WMD) have long been acknowledged as posing some of the gravest security threats facing the United States, and the policy issues associated with them are both complex and nuanced.  However, national security professionals with WMD-related portfolios rarely have had the opportunity for advanced instruction on how to articulate WMD issues effectively.  In recognition of that need, the National Defense University's Center for the Study of Weapons of Mass Destruction was commissioned to develop a graduate degree program to provide, among other things, the opportunity to hone writing skills on WMD topics.

The Center, in partnership with Missouri State University, established a Master of Science degree program in Weapons of Mass Destruction Studies.  The 24-month program is a rigorous intellectual undertaking for mid-career professionals from a wide variety of backgrounds:  some from the Uniformed Services, others from the Civil Service; some recent college graduates, others a long time out of college; some new to Federal service, others with many years of Federal service; some with a bachelor's degree and others with a master's degree, Ph.D., or professional doctorate.  These professionals come from a wide variety of academic backgrounds to include the liberal arts, the social sciences, engineering, and the "hard" sciences.  Moreover, each brings educational experiences that feature a wide variety of approaches to, and degrees of emphasis on, written communication. 

The Missouri State University Graduate Department of Defense and Strategic Studies, located in Fairfax, Virginia, has partnered with NDU to provide a unique curriculum focusing on national defense policy and strategy related to nuclear, biological, and chemical weapons, nonproliferation and counterproliferation.  It also aims to provide a thorough understanding of: the role of Congress and the Executive in wielding the instruments of state power to counter WMD; the interplay among science, technology, and policy; emerging strategic challenges, to include ballistic missile defense, international terrorism, and contemporary warfare; intelligence, counterintelligence, and covert action; the theories of deterrence and arms control; and the inescapable ethical issues posed by weapons of mass destruction.  Instructing on these matters is an inimitable faculty composed of former senior Department of Defense and Department of State officials, White House and Congressional senior staff members, senior military officers, and treaty negotiators—all as thoroughly academically credentialed as they are thoroughly seasoned in professional practice. 

In addition to administering the program, the National Defense University Center for the Study of Weapons of Mass Destruction provides classified instruction, extensive and structured professional community-building opportunities and group projects, and in-depth exercises in professional writing.  The success of this latter aim is, of course, essential to the success of the entire project, as it ensures that program members learn how to communicate specialized policy concepts to decision makers who are not WMD specialists.  A full semester of the 24-month graduate program is devoted to an intensive writing course.  All students in the program are required to complete this course, and it is the only course they are permitted to take during their second fall semester—after being immersed in the subject for a full year. 

The writing topics focus exclusively on weapons of mass destruction-related themes.  The student requirements consist of weekly essays of 500 words each.  These essays are strictly argumentative in nature:  They feature an introduction with a falsifiable thesis statement articulable in a single sentence.  The main body comprises three paragraphs, each controlled by a topic sentence in direct support of the thesis. The penultimate paragraph addresses and counters reasonable arguments against the thesis.  Finally, the concluding paragraph restates the thesis and summarizes the whole.  While this exercise regimen may appear somewhat mechanical, for many of the students, this course is the first time in their academic careers in which they are required to write arguments.  Moreover, the arguments are required to be their arguments:  No quotations, no footnotes, and no secondary sources are allowed.

The questions addressed are very direct:  "Which poses the greater weapons of mass destruction-related threat to the United States:  Russia or China?"  "Is the Nuclear Nonproliferation Treaty likely to endure well into the 21st century?"  "Is global nuclear zero obtainable?"—and the like.  Word limits are exacting:  The essays can be no shorter than 450 words and no longer than 550 words.  (Grading ceases at word 551.)   This stringent length requirement has proven absolutely essential to the success of the course.  As the students are informed, "Your Federal Government boss does not want a 50-word response to a serious question about weapons of mass destruction.  Neither does he or she want a 5000-word response to the question.  Your boss wants a thoughtful, digestible 500-word argument."  Moreover, the essays are required to be written at approximately the 10th-grade reading level (as assessed by computer-based analysis)—a task which proves extraordinarily daunting for professionals steeped in years of experience writing in bureaucratic gobbledygook.

Perhaps the most unique (and important) aspect of the course is that students are actually allowed to experience intermediate failure and still ultimately succeed.  To this end, the course applies a very specific meaning to the letter grades assigned to student work:

A:   The product may contain very minor defects, but they do not detract from the overall success of the product.

B:   The product contains minor defects that do detract from the overall success of the product.

C:   The product contains either a single major defect or more likely, a series of minor defects, which, in the aggregate, constitute a major defect.  Although a C is technically the lowest passing grade, it indicates that the product falls below the standard expected of graduate students in the social sciences.

D:  Although the product contains profound defects, it can be salvaged.

F:   The product cannot be salvaged and must be reconceived altogether.

In addition to a grade, each essay is marked to identify each and every error—along with an explanation of why it is an error; and a grade is assigned along with a detailed narrative explanation.  Students are told not to be surprised to receive failing marks early in the course and that their aim should be to improve throughout the term.  The course grade is not the arithmetic average of the grades on the weekly essays but the instructor's evaluation of the student's level of performance at the end of the semester.

Three times during the semester, an hour-long, one-on-one tutorial is conducted between the student and the instructor.  These tutorials are used to review in depth concepts with which the student may be struggling.

The Master of Science degree in Weapons of Mass Destruction Studies requires either an 80–100-page master's thesis or a 30-page research project coupled with a three-hour oral examination, and one of these two products constitutes the capstone requirement for the writing course.  Thus, at semester's end the student is expected to submit for evaluation either a complete draft of the thesis or the final draft of the research project.

The investment of professional energy required to administer such a course is not inconsequential; 500-word essays each routinely take 30-60 minutes to comment on and grade at the level of resolution required to ensure that students receive the necessary feedback.  Nevertheless, after teaching three iterations of this intensive writing course in what is still a young graduate program, the results have been extremely gratifying and are manifest in evidentiary terms.  Faculty members from across the program have noticed a marked improvement in written products submitted by these students to their respective courses.  More telling, however, are the comments from the students themselves.  The first question on their anonymous end-of-course critique requires a simple "yes" or "no":  "Has your professional/academic writing improved?"  To date, every single student has answered in the affirmative.  The real test, however, is found in two follow-on questions.  The first is, "On what evidence do you base your answer?"  Typical responses include, "Because my supervisor has told me so"; "Because my supervisor returns far fewer papers for re-do"; "Because other faculty members have commented on how my writing has improved"; "Because I am getting better grades on my writing assignments in general"; "Because I feel much more confident in my writing abilities".  The second question is, "In what specific way(s) has your writing improved?" Typical answers include:  "For the first time, I understand the difference between an adjective and an adverb" or "between active and passive voice"; "For the first time, I understand what a thesis statement is and how it is supposed to serve as a control for what I write"; "I now choose words very carefully and deliberately."

The experiment thus described has demonstrated, to the mutual satisfaction of both students and faculty involved, that:
Mid-grade professionals attending graduate school are not too old to learn and perfect basic intellectual skills.  Rather, they may in fact be among those most acutely aware of the absolute importance of effective written communication in the workplace.


With proper focus and individualized attention, tremendous progress can be made to improve written communication skills, even in the course of one semester.


The most likely pathway to success in an endeavor of this kind features:



A carefully and deliberately crafted program of instruction with subject-specific content;


An opportunity for students to experience intermediate failure with a reasonable assurance of ultimate success; and


An obvious link to graduation requirements for all members of the program such that successful completion in the course becomes a de facto rite of passage.


More importantly, focused effort on the part of students and faculty is yielding a cadre of national security professionals now better equipped than ever to articulate the intricacies associated with the task of countering weapons of mass destruction.

Full Citation for this Article: Mattox, John Mark (2015) "Can Specialists Write for the Non-Specialist? A Case Study of Writing Effectively About Weapons of Mass Destruction," SquareTwo, Vol. 8 No. 1 (Spring 2015), http://squaretwo.org/Sq2ArticleMattoxWriting.html, accessed <give access date>.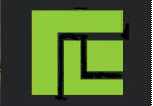 Would you like to comment on this article? Thoughtful, faithful comments of at least 200 words are welcome. Please submit to SquareTwo.