A Very Different Pride Month Sign
The Women's Liberation Front (WoLF) does great work, and here is a graphic of theirs I stumbled across today*: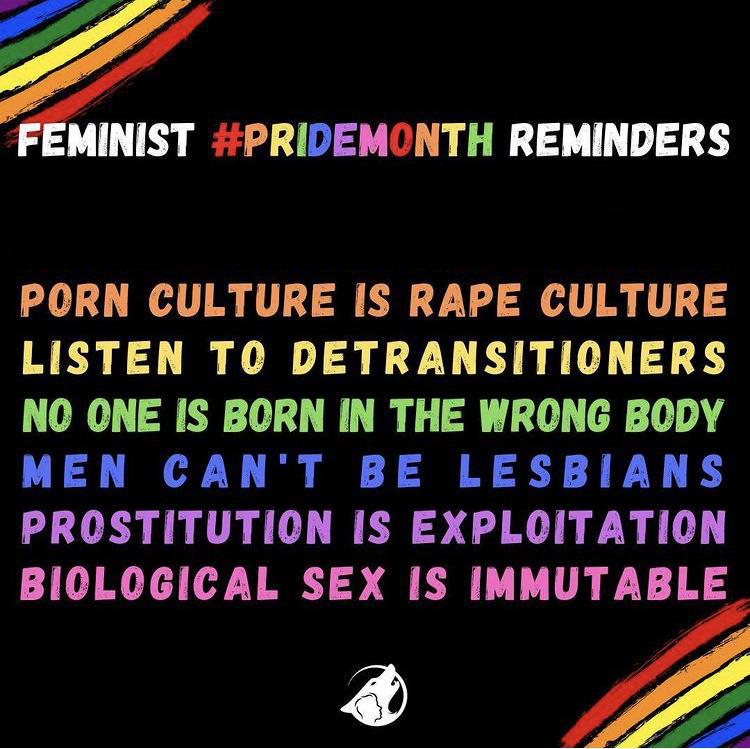 Amen to all that! Wish I had a yard sign of it . . .
*I did modify it slightly for CoJC sensibilities . . .