Girls Who Choose God: Stories of Courageous Women from the Bible, by McCartha Krishna and Bethany Brady Spalding, illustrations by Kathleen Peterson. Salt Lake City: Deseret Book, 2014.
*
About a month ago, I was lamenting the lack of any canonical books written by women. "We have Esther and Ruth," I explained to my husband, "but they didn't even get to write their own stories!" As a former non-denominational Christian, and now a member of the Church of Jesus Christ of Latter Day Saints, I have often craved a feminine perspective in my personal study of the scriptures. A week after our discussion, I received an invitation to review a book just published by Deseret Book, Girls Who Choose God: Stories of Courageous Women from the Bible, and while it is directed at children, I walked away from it encouraged and energized. It contains exquisite, thoughtful illustrations by Kathleen Peterson and explains the key decisions made by brave women from Eve to Mary Magdalene.
Given the recent occurrences concerning Ordain Women and the role of women in the LDS church in general, the book brings an important angle to the discussion. While their story book is not a commentary on women and the Priesthood, Krishna and Spalding highlight the importance of turning our attention to the past for answers. They make it indisputably clear that we can follow the examples of women from the Bible that teach us to be firm leaders, thoughtful listeners, stand up for ourselves, and humbly do God's will. They ask just the right questions at the end of each woman's story that provoke deep internalization of what it means to follow Christ.
More than anything, in reading the story I was inspired to be more courageous in my discipleship, and I think the authors are inviting readers – be they young, old, female or male, to empathize with and emulate the incredible women they highlighted. What strikes me is that in a world where societies seems undecided on what role they prefer for women, Girls Who Choose God highlights equally Deborah, the prophetess responsible for commanding an Israelite army, and Eve, the epitome of motherhood who is praised for her decision which enabled the birth of the human family.
The book is especially unique for its treatment of not only the well-known characters like Esther but also some of the stories that are often overlooked for lack of narrative detail, such as Mahlah and her four sisters from Moses' era, the widow and her mites, and the woman whose faith healed her of a blood condition. My favorite aspect of the book is the way it gives insight into Jesus' relationships with women. Krishna and Spalding narrate that the first time Jesus revealed his ministry, it was to a Samaritan woman. She was a person that someone of his heritage, according to tradition, shouldn't have been talking to. Yet when she discovers that he is the Messiah, and the living water, she goes running to share the good news!
Later on in the story we learn that Mary Magdalene was the first person on earth to be in Jesus' presence after he was resurrected, and charged with giving the news to His apostles. While perhaps this may not seem strange to young LDS women from the United States, it is revolutionary in the many cultures that still exist where women are second-class citizens and even considered to be property. It was especially revolutionary in Jesus' time, and I find Krishna and Spalding's selection of women to be extremely pertinent to today's issues. Fittingly, all proceeds will be directed to the non-profit company Interweave Solutions to provide education and employment training for LDS young women around the world.
I'm excited for Krishna and Spalding as they work toward meeting their goals for the upcoming generation. More specifically, Spalding shared that among their hopes for this book is that it would illustrate to girls that they can grow up not only to be mothers but also judges, generals, and social justice advocates. They want to encourage boys and girls to view themselves as spiritual equals. In fomenting a discussion on powerful woman, they hope that we will eventually be more at ease discussing our "ultimate feminine role model" – Heavenly Mother.
            Girls Who Choose God is a great start toward meeting those goals. Through their thoughtfulness, Krishna and Spalding are inspiring in their own right, and do justice to the women they write about.
 


Full Citation for this Article: Wills, Morgan. (2014) "Book Review: Girls Who Choose God: Stories of Courageous Women from the Bible," SquareTwo, Vol. 7 No. 1 (Spring 2014), http://squaretwo.org/Sq2ArticleWillsSpalding.html, accessed <give access date>.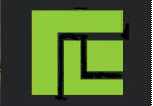 Would you like to comment on this article? Thoughtful, faithful comments of at least 200 words are welcome. Please submit to SquareTwo.