In 2020, President Russell M. Nelson exhorted all members of the Church to "Let God prevail" in their lives. We invited the readership of SquareTwo to tell us how they have been attempting to do so. How has this guidance changed things in your life? We all will profit from your inspiration!

Full Citation for this Article: Editorial Board, SquareTwo Journal (2023) "Reader's Puzzle for Spring 2023," SquareTwo, Vol. 16 No. 1 (Spring 2023), http://squaretwo.org/Sq2ArticleReadersPuzzleSpring2023.html, accessed <give access date>.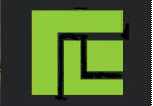 Would you like to comment on this article? Thoughtful, faithful comments of at least 100 words are welcome.