Given that the Spring 2014 issue of SquareTwo has a number of interesting examinations along the theme of the divine feminine or the feminine in the divine, we thought we would ask our readers the following question: Have your ever felt the touch of the feminine in a spiritual impression or communication?  If so, please help us to understand why you thought it was feminine. 
For example, in his survey of LDS statements and stories about the divine feminine, David Paulsen (and his co-author Martin Pulido) mention that President Harold B. Lee spoke of Heavenly Mother's influence "from beyond" and recounted the story of William Dudley Pelley, who as he reached for his pack of cigarettes, "heard a voice as gently as any worried mother might caution a careless son, 'Oh, Bill, give up your cigarettes!' President Lee explained that this was the influence of Heavenly Mother on Pelley.
We'd be interested in any experiences you'd care to share, dear Readers, and your comments will be posted in the space below.

Full Citation for this Article: Editorial Board (2014) "Readers' Puzzle for Spring 2014: Experiences with the Divine Feminine," SquareTwo, Vol. 7 No. 1 (Spring), http://squaretwo.org/Sq2ReadersPuzzleSpring2014.html, accessed <give access date>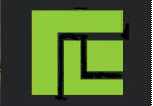 Would you like to comment on this article? Thoughtful, faithful comments of at least 200 words are welcome. Please submit to SquareTwo.
I. Victoria Fox
In my efforts to "search, ponder, and pray," I often turn to literature. In this vein, I recently pulled Virgil's Aeneid from my bookshelf, seeking help as I struggle to let God's will guide my life instead of my own desires. I thought the Aeneid, an epic about the conflict between passion and duty, might help as I grapple with these often opposing forces in my own life. What I found instead was a transcending vision of my Heavenly Mother.
Toward the beginning of Virgil's epic, Aeneas recounts the history of the Trojan War and the fall of his people. Many of us are familiar with the Iliad, Homer's earlier account of the same war from the victorious Greek perspective.  Aeneas' history is much darker. Greeks pour out from Odysseus' deceptive Trojan horse, and Aeneas watches as children are killed in front of parents, parents in front of children. The city and the people he loves are destroyed before his eyes and ours, in one bloody scene after another. Tragedy piles and progresses at an ever-increasing rate until—a pause: Aeneas sees Helen, the woman whose beauty caused this destruction. He imagines her returning home to Greece after all of Troy was destroyed in her name. His rage boils and he determines to enact vengeance on her, and by blotting out her sin with her own blood, he tells himself that he will have "executed justice / Where it was long deserved" (Book II, lines 800-01). "And I shall relish," he says, "Feeding my fires of vengeance and satisfying / The ashes of those I love" (Book II, lines 801-03). Yet in the midst of his madness a miracle occurs. In Aeneas' words:
Such were the ravings
            Formed on my lips by the ravings of my mind.
            But there before me and never before so clear
            To my sight, appeared my mother in her grace
            And tender beauty canceling the night
            With her pure radiance, in all her divinity,
            With the same mien and stature as she wears
            Among the Heaven-dwellers, she took my hand
            And held me back, enhancing this restraint
            With these words from her lips of rose: 'O Son,
            What intolerable weight of agony
            Can rouse in you such uncontrollable anger?
            Why are you frenzied? And where has disappeared
            Your love for me? Will you not first attend to
            Your father Anchises? where have you left him worn
            With age as he is? Will you not see if your wife
            Creusa is still alive and your son Ascanius?
            Everywhere, all around them, are Greek patrols;
            They had been dead by now or burnt alive,
            Had I not kept them safe. It is not the hateful
            Beauty of Spartan Helen you must blame . . .
            There is a time to flee, my dearest, to resign
            A hopeless struggle—never shall I desert you
(Book II, lines 803-823, 844-45)
It struck me that his mother's primary role in this scene was to still Aeneas' passionate vengeance and redirect his focus to his duty toward his family. Throughout the rest of the battle, when Aeneas is about to fall into despair or rage, his mother reaches out again. Her image and her presence are always associated with light—a light that stands especially bright against the dark backdrop of war. And she keeps her promise: she doesn't desert him. When Aeneas finds his father, and his father refuses to give up the battle, Aeneas pleads: "Sweet mother, was it for this you rescued me / From fire and sword" (Book II, lines 902-3)? As a sign of Her presence, Aeneas' infant son's head lights up with harmless flame: "And glow with a fiery light, that harmlessly / Played round his silken hair and upon his forehead" (Book II, lines 927-29). This prompts Aeneas' father to pray for an additional miracle, and
            Scarcely
            Had the old man finished his prayer when thunder pealed
            Suddenly on the left and a shooting star
            Slid down from heaven trailing a brilliant tail
            And flashing through the dark. We saw it pass
            Over the top of our house and marked the gleaming
            Course of its flight till it fell and disappeared
            In the woods of Ida
(Book II, lines 939-48)
The family flees in the path of the shooting star. Aeneas' wife gives her life in the flight to save her family's life. The desperate Aeneas searches in vain, and "even dared / To call out through the darkness, [he] filled the streets / With [his] unhappy cries—all to no end," she was gone (Book II, 1045-47). But then his wife appears to him in heavenly vision, as Aeneas recounts:
           
            She spoke to me
            And calmed my fears: 'Sweet husband, why do you choose
            To indulge yourself in such extremes of grief?
            Not without heaven's cognizance is the scope
            Of these present plans . . .
            I shall not suffer . . .
            I am Dardan begotten
            Of the royal blood and my mother was Venus divine:
            And it is the Mighty Mother of gods who is keeping me
            Safe in these coasts
(Book II, lines 1055-59, 67, 70-75)
Those last lines were the climax of this vision of womanhood. "I am Dardan begotten / Of the royal blood and my mother was Venus divine." There was such tangible power in that statement: I could feel it in my chest as I repeated it again. "I am Dardan begotten / Of the royal blood and my mother was Venus divine." Is there nothing so powerful as the knowledge that we are children of a Divine Mother? I think we shortchange LDS young women when we refuse to speak of their divine role model. Just as men are here to fulfill their apprenticeship to their Heavenly Father, it occurred to me as I read those words how essential it is that women have a vision of their Heavenly Mother in order to fulfill our apprenticeship to Her. As Glenn L. Pace so eloquently put it:
           
Sisters, I testify that when you stand in front of your heavenly parents in those royal courts on high and look into Her eyes and behold Her countenance, any question you ever had about the role of women in the kingdom will evaporate into the rich celestial air, because at that moment you will see standing directly in front of you, your divine nature and destiny. [1]

We need to have this vision now. We need to know what Her qualities and Her unique role are. But most importantly, we need to know that She is there, that the force guiding this universe is fundamentally a partnership: a unity between a divine Father and an equally divine Mother, and we need to know that we have a uniquely feminine role in Their plan.
In the end, I found exactly what I was looking for in the Aeneid. I realized that in the conflict between passion and duty, it is our Heavenly Mother's—and thus our—unique role to illuminate a path for families to escape the darkness that so often surrounds us. As I pondered my Divine Mother's role in my life, I discovered the strength and desire that I had been missing. Comprehending the vision of who She is and who She is preparing me to be helped me overcome some of the challenges I was facing, and it helped me move forward with hope. I was reminded that in my efforts to become the woman I want to be, I don't have to struggle alone: I have my Heavenly Father and, indeed, my Heavenly Mother there. [2]
Notes:
[1] "The Divine Nature and Destiny of Women," Glenn L. Pace. BYU Devotional, March 09, 2010. http://speeches.byu.edu/?act=viewitem&id=1886
[2] "Oh My Father," Hymns, 1985, no. 292, verse 4; text by Eliza R. Snow.
___________________________________________________________________
2. Stephen Cranney
I can't say that I've had a consistent, ongoing relationship with Heavenly Mother like I have with Heavenly Father, coming to know Her personality and attributes through ongoing communication like I have with Her husband. The one occasion I remember when I felt like I was able to get a glimpse of her nature, personality, and character was when I specifically asked for it. The feeling I got wasn't of some divine, super-sweet nursery leader but of a distinct individual who was yet equal in all the divine attributes that we normally attribute to God the Father such as tenderness, wisdom, and general strength of character. (After all, if sensitivity is a divine attribute, and if God the Father is perfect, then one can't say that she possess it in greater measure than he does). I've remembered the feeling I had at that time and have referred back to it in my head, but haven't really turned it into any sort an ongoing back-and-forth.
____________________________________________________________________
3. V.H. Cassler
There have been at least two times where I felt a female spiritual presence; one was during my childbirth labors, where I felt such a presence guide me concerning how to position my body to expedite the births.
But the second time was just a few months ago, and I am still pondering it. I was putting together a letter to my missionary son, and I was writing something to the effect of, "I miss you so much! But I am so grateful you are out there, so grateful for all that you are doing to make this world a better place. So you go and do all that you can, work as hard as you can, and then when you come home, I will hold you in my arms at last." I had just finished those words when a feeling came over me that was quiet and yet as strong as a punch to the chest, and I felt/heard, "That is precisely how I feel about you, my child . . ." The sensation was so overwhelming in its intensity that I literally could not move for several minutes. And I knew, though I cannot tell you how, that it was my Mother, not my Father, who had touched me. I understood without a doubt that this was a communication from one mother to another, meant to tell me that though one was divine and one was mortal, our hearts beat to the same song of mother love.
____________________________________________________________________
4. S. Matthew Stearmer
Several years ago I learned that one of the Hebrew words for Wisdom was sometimes used to describe the divine feminine and creative power. I decided that I would go through the Old Testament and read every passage that used the word Wisdom, in the hopes of learning something about Heavenly Mother. One morning I was reading in Job 28 and got to verse 12: " But where shall wisdom be found? and where is the place of understanding?" Yes, exactly, where can She be found I wondered. I was about to go to the next Wisdom verse when I had the thought to read the next chapter in Job (29).

Here Job recounts how well respected he was in the community; wherever he walked people cleared the way, young men got out of his way, aged men stood in his presence, even princes and nobles refrained from talking in his presence. It was an impressive list of deference, but what struck me was the "because". Why did all of these individual feel this way towards Job?

12 Because I delivered the poor that cried, and the fatherless, and him that had none to help him.

13 The blessing of him that was ready to perish came upon me: and I caused the widow's heart to sing for joy.

14 I put on righteousness, and it clothed me: my judgment was as a robe and a diadem.

15 I was eyes to the blind, and feet was I to the lame.

16 I was a father to the poor: and the cause which I knew not I searched out.

17 And I brake the jaws of the wicked, and plucked the spoil out of his teeth.

At that moment an overwhelming spiritual feeling washed over me. I could feel the presence of my Heavenly Mother telling me that She was well pleased with Job. I felt Her ask me to be this kind of man and that if I did I would come to know Her. In the years since this experience I have never felt closer to Her then when I've tried to become more united and concerned with those around me - especially those who are in need. There is a power here, to seek out, to care for, and relieve the suffering. As I've thought about it, this is a power that resides in the Relief Society. It is the power of Her care that operates there. While we do not commonly speak of it in this way, I imagine that it is through this power that I do any good in this world.