For the Summer 1968 issue of Dialogue: A Journal of Mormon Thought, Lowell M. Durham, a professor of Music and a former Dean of the College of Fine Arts at the University of Utah, contributed an essay titled, "On Mormon Music and Musicians." He was well positioned to write authoritatively on the topic as an academic, critic, and LDS composer himself. Durham created a survey and distributed it widely to musicians within LDS culture, and he reported that 90% responded; this data was the essay's foundation. He asked about the concept of a "Mormon sound" in music, the culture's musical history—both of its hymns and fine art music—and perceived existing challenges. On the topic of fine art music, he was not especially encouraging: "There have been attempts at art music," Durham wrote, "particularly in the anthems and cantatas of the 1889 and 1927 hymnal composers. Few such compositions have withstood the passage of time…." [1] The survey posed this question: "Excluding yourself, who are the five leading Mormon composers in the Church's history?" The survey's top ten were: 1. Leroy Robertson; 2. Crawford Gates; 3. George Careless; 4. Arthur Shepherd; 5. Evan Stephens; 6. B. Cecil Gates; 7. Robert Cundick; 8. Alexander Schreiner; 9. John Tullidge; and 10. (tie) Leon Dallin/Merrill Bradshaw. [2]
It is an interesting historical document, a snapshot of a moment in the early, utopian years of the Mormon Arts Festival era. Durham wrote engagingly, too, about the problems facing music in the Church, particularly its hymns and art music. He fearlessly stepped into culture war skirmishes regarding overly-conservative tastes of its hymns and official music, the fads of the "singing mothers," the encroachment of pop music into worship services, the dearth of competent leadership in Church music at the institutional level, the inability of Church universities to retain their most distinguished musicians, among other hot-button issues.
What would a similar survey reveal today? Particularly on the topic of leading composers who are Mormon, it presupposes the respondents know who the composers around the world are. And I don't think they do. Consequently, a 2016 survey would likely echo the range-bound responses of Durham's group. For me, the saddest aspect of the 1968 top-ten listing is the composers' geographic, stylistic, and gender sameness. In hindsight, we know that even before 1970, a number of accomplished Mormon composers were actively making the kind of adventurous music Durham pined for. People just weren't looking for them.
Nearly 50 years later, are we doing any better?
With the goal of introducing composers you might not know, here is my list of 10 Mormon masterworks written in the 21st century (in no particular order, and with the acknowledgement that the word masterwork is inherently problematic). It is no more definitive than any person's list might be, but I suspect that a reader interested in music by Mormon composers will find it illuminating. Fifty years on, we are doing better in one regard: it is very easy to explore music written half a world away thanks to nearly effortless recording and digital media sharing technologies. I encourage you to take a look and a listen.
Leilei Tian (b. 1971, China)
Le discours d'une larme perdue (2012)
This is a chamber work for erhu and guitar. (A traditional Chinese instrument, the erhu has a long neck and two strings. It is played by a bow but without a fingerboard. The strings are usually tuned to two separate pitches a fifth apart.) A rough translation of the composition's title is "the speech of a lost tear." Born and raised in China, Tian has lived independently from her family since age 14. Her initial composition studies in China led her to embrace avant-garde Western music, and she eventually moved to Europe where she studied with Contemporary masters. She resides in Paris, where she converted to the Church in 2005. That's the short version of her story.
"Le discours d'une larme perdue" is representative of the diverse sonic worlds that Tian's music inhabits and evokes. It is more than an overlap of East and West; she coaxes Eastern sounds from Western instruments, and vice versa. The guitarist in this work, for example, is called upon to play extended techniques in ways that expand what we consider a guitar to sound like. Similarly, the erhuist creates a spectrum of sounds likely foreign to traditional Chinese ears, including its use as a percussive instrument. This is the genius of Tian—she devises novel interplay of old/new and East/West by mimicking, exploring, expanding, and cross-pollinating disparate sonic ideas. To this unusual and even singular palette, Tian's music since 2005 is uniquely spiritual and increasingly draws on her LDS beliefs for inspiration. [3] A select few academics within the Mormon fine art community are aware of her career, and they marvel at it. She has won a fistful of prestigious commissions and awards in Europe—none more impressive than the celebrated Prix de Rome given by the Académie française, in 2011. Some wonder whether she isn't the most important composer ever in the Church. [4]
Asplund's music is challenging to describe. It is so vast and ambitious, so all-encompassing and yet so intimate, that any attempt at summation feels inadequate. A piece forty-one movements long, "Ghost Speech" for alto saxophonist, pianist/keyboardist, and drummer/percussionist is a prime example of work that expands the boundaries of performance. Many of the movements in the score consist of brief text instructions for the performers; others are guideposts for ensemble improvisation; and others are constructed with more traditional music notation. My experience hearing a shortened version of the work was one of transformative reverie. The effect of the work is progressive entrancement. Asplund taps into mysticism somehow, and sections of the work call for the performers to speak in nonsense languages—not to babble, but to tell stories in languages entirely of their own making. That is as apt a metaphor as one is likely to find for Asplund's music. To varying degrees, this unknowability is a key driver in his work, in the way it is composed, performed, and heard. To anybody who listens with open ears, Asplund asks questions that simply seem not to have been asked before. [5] That's a hazy introduction, granted, but it is somehow fitting. His music feels so personal, so confidential, that listening becomes something akin to voyeurism. If a prophet is a seer, then Asplund is a hearer. He is speaking—and singing and playing—in tongues. [6]
Francisco Estévez (b. 1945, Spain)
Canto de Vida y Esperanza (2004)
On March 11, 2004, Al-Qaeda terrorists bombed Madrid commuter train stations in coordinated attacks during the morning rush hour that killed 192 and injured 2,000. Within two weeks, Estévez—who lives in Madrid—composed this visceral response, a piano quintet in four movements. In sounds alternately disorienting, calm, furious, and explosive, the music captures the chaos of the metropolis and the stunned reaction of its people to the 11-M tragedy. A poem written by the composer is recited in the second movement. Its healing text draws from his religious belief that good will ultimately triumph over evil. [7] Estévez is a composer with a peerless educational pedigree and a body of work that is so profoundly creative as to make exposure to his music a prerequisite to Mormon Arts literacy.
"Canto de Vida y Esperanza" (Song of Life and Hope) also fits into the body of Mormon political and protest music. This fact might come as a surprise to many, but Mormon composers have actively commented on the issues of their day throughout the entirety of its history. This includes Mormonism's earliest folk music, such as songs by Defi Elfed Jones, the Welsh minister who attacked anti-Mormon religionists in 1853 with a song 154 lines long; Charles Lowell Walker who in 1872 rebelled against U.S. intervention in territory governance in mocking burlesques; and extends into the 20th century with Leroy Robertson's first-hand observations of Hitler in a Berlin arena, in his "Etude in G minor for Pianoforte" (1933); Vietnam war-era music by Stanley G. Gibb, "Give Me Peace at Any Price" (1968) and "They Call It a Revolution" (1968), as well as a sizable number of other musical works continuing to the present. [8]
Lansing McLoskey (b. 1970, USA)
Quartettrope (2008)
For the work, "Quartettrope" composed for the Ibis Camerata (violin, A clarinet, tenor saxophone, and piano), McLoskey took Anton Webern's "Quartett," Op.22 and inserted himself into it. The musicians begin by playing the first 16 measures of the Webern as written. Gradually, as the performance continues, Webern disappears altogether, and McLoskey takes over (his bi-color score indicates which notes are his own and which are Webern's; both compositions are scored for the same four instruments). The two works inform each other. What began as an intricately-structured performance based on an austere, atonal 1930 tone row— and employing palindromes and mirror canons—morphs into a jazzy, buoyant, brilliant romp. In the second movement, the overlapping of musical ideas is played out in reverse. At the end, it is McLoskey's music that vanishes and the quartet ends by performing the remainder of the Webern as it was originally written.
Although quotation of existing music is the exception in his creative process, this kind of cerebral gameplay is a hallmark of McLoskey's pristinely-crafted music. The citation on his American Academy of Art and Letters fellowship (2011) notes he is a composer with "a unique musical voice which is clear and distinctive." Other composers with his erudition and education—he has a PhD from Harvard—might place music in front of the audience that is hermetic and incomprehensible. This is not McLoskey's way. It is cerebral, certainly, and unapologetically new, but at heart the composer is a communicator. He wants to draw back the curtain and invite listeners to grasp how is constructed and why the construction matters. He frequently doubles the music in the accompaniment that the principal instrument is playing in order to be more transparent, for example. He uses repeating musical patterns, hooks, and clever conceits that point the way for the audience's deeper understanding of music that might otherwise be unapproachable. He makes crazy demands of his performers—a 2016 premiere, "Two," for solo violin, is constructed almost exclusively of double stops—and yet the works are naturally performable because nothing is random; it all makes sense.[9]
As a Mormon composer, McLoskey repeated a pattern begun in 1892 when 12-year old Arthur Shepherd left his home in Bear Lake, Idaho to study music in Boston at the New England Conservatory of Music. Evan Stephens, B. Cecil Gates, and Leroy Robertson were soon to follow. A sizable number of early Mormon composers sought out the best educations they could find, both in the U.S. and in Europe. Robertson even studied with Schoenberg, among others, and several Mormon composers wrote their university dissertations on Webern, Schoenberg, and their school of music. Nevertheless, they all eventually returned to the West. McLoskey, however, is on a different trajectory; he is sort of a surfer/skater dude. Born in California, he now lives and composes in Miami, Florida. As a consequence, he (and this holds true for many of the composers on this list) has a less direct connection to the Mormon corridor of the Western U.S. and is therefore somewhat off the Church's radar. This is a shame because he (and many of these composers) views himself as a completely middle-of-the-road Latter-Day Saint.
Trevor Reed (b. 1981, Hopi/Kickapoo)
Puhutawi (2016)
The Hopi Tribe is a sovereign nation in northeastern Arizona. Trevor Reed is Hopi/Kickapoo. He was born on Hopi land and raised there as well as in the Pacific Northwest. He is currently a graduate student at Columbia University in New York City studying both Ethnomusicology and the Law. He is the director of the Hopi Music Repatriation Project, which seeks to gather Hopi music and other artifacts from universities and return them to the Hopi people. Some of these works are sacred, and their public accessibility is offensive—not unlike Mormons' revulsion at the online posting of sacred temple rites.
As a composer, Reed has drawn from his ancestry in numerous ways. Initially, his work grew narratively from Hopi history. Most recently though, he has partnered with a Hopi elder, Clark Tenakhongva (a noted songwriter and performer of ceremonial music), to create Puhutawi, a new genre of Hopi music. Songs in the Hopi Tribe are sung in a ritual setting and then disseminated and learned widely by the people. They transcend mere performance and enter a realm of teaching and culture-building. In this way, New Music has long been a part of Hopi tradition. Tenakhongva's songs call for the people to listen to the land and the spiritual forces in it, particularly the territory of the Grand Canyon, from whence they believe their people sprang. The songs, however, are far more than descriptions of nature. To give an example, in one song, a singer sings of/to the growing stalk of corn. As it rises from the ground over time, the song gradually changes and takes its cues from the organism itself. The leaves are dictating the music as they twist toward the sun; the plant is collaborating with the singer in the creation of the music. As nourishment and metaphor, the life of the corn combines with the lives of the people, and the music becomes intertwined with both. This brief description hints at the unique richness and importance in the role of music to the Hopi people.
Reed's contribution to Puhutawi, which is both the title of his new concert work for singer and string quartet and the name for the genre of new music that blends traditional music and contemporary music, is an added layer of modernism. He orchestrates the songs with string quartet writing that fuses the vocal lines and traditional instrumentation with contemporary chamber music. At one point in Puhutawi, the eight string players fill their instruments with seeds, transforming them into giant, traditional Hopi rattles.
Hopi songs have unique and sophisticated structures. Added to that, Reed and Tenakhongva are addressing current political issues that face the Hopi nation. They are speaking to both Hopi and non-Hopi audiences. [10] Numerous Mormon composers have drawn on Native American sources for original music, and they have done so from the time the first pioneers came to the west down to the present. This is a vein of scholarship that cries out for exhaustive study. But Reed's work goes farther than borrowing rhythms, stories, melodies, and messages. For one thing, he is not actually borrowing.: he is speaking, essentially, as a dual citizen of multiple cultures and beliefs.
Lisa DeSpain (b. 1964, USA)
Rise and Fall (2002)
Lisa DeSpain came to the notice of the broader public in 2000 when she was awarded the ASCAP Centennial Commission Honoring Duke Ellington. The resulting work led, in 2001 and 2002, to commissioned scores for the Buglisi/Foreman Dance company in New York City, choreographed by Donlin Foreman. Before then, she was known primarily as a jazz composer and arranger. —indeed, she has published many, many arrangements for both jazz ensembles large and small and for choruses for publishers such as Alfred Music and Belwin Mills, among others. The New York Times called her first dance score, "Mean Ole' World," "A rousing score lustily played." [11] For a follow-up, DeSpain composed a string quartet, her first. The ballet, again choreographed by Foreman, was titled "Lisa D." The Cassatt String Quartet performed the composition, "Rise and Fall," onstage with the dancers. The Times called out the score's "witty beat and slippery slides." [12] The composition is indeed a sly mix of the dance hall and the concert hall. Rooted in the idioms of jazz, "Rise and Fall" is propulsive, evocative, fun, sassy, and smart. The four movements are titled, "1. Birth," "2. Street," "3. Song," and "4. Toil & Dream." It is the kind of music that is immediately lovable, and oozes both color and surprise. Her music is often connected to storytelling, and perhaps this work is, too; but it is also so full of joy and playfulness that it feels free of narrative confines.
More recently, DeSpain has focused her attention on the theater. Her first Broadway musical, Red Light, is currently in development at the Goodman Theatre in Chicago. Her collaborators could not be better: lyrics by Kristen Anderson-Lopez (Frozen) and book by Julia Jordan (Murder Ballad). The original musical is set in New Orleans' red-light district and centers on the birth of jazz. It is but one of this award-winning composer's upcoming projects. [13]
Daniel Bradshaw (b. 1973 USA) The Dead Praying for Me (2009)
Lance Larsen provided the poetry for the art songs, "The Dead Praying for Me," for high voice and piano imaginatively set to music by composer Daniel Bradshaw. The four poems come from Larsen's acclaimed books, In All Their Animal Brilliance and Backyard Alchemy, and they refer to the idea that spirits from another world mingle with the living. Bradshaw, who lives in Hawaii, conjures an ethereal moodiness in the songs. The song cycle, originally performed by and written for Brian Stucki, a high tenor, is eerie and otherworldly in the ways its melismas slip and slide like wafting spirits. As collaboration, it is successful because the vocabulary of music enhances the musicality of the poetry. [14]
Art songs comprise an exciting—if relatively unexplored—corner of Mormon Music literature. Maybe it's unsurprising that its music is so frequently enriched by collaboration with writers. Though happy to co-opt melodies from existing sources, the Church began its history by emphasizing original text over music in order to build a specific and singular Mormon body of hymns. LDS composers have long sought a pairing with the Church's most accomplished poets. Notable in the 19th and early 20th centuries was the predominance of women writers, most memorably but not exclusively, Eliza R. Snow and Susan Young Gates. Of course, hymns are often products of collaboration, and the fact that early presidents of the Church and other prominent LDS authorities supplied texts certainly legitimized the practice. The pairing of Mormon music and Mormons' texts accelerated in the 1960s and 70s and continues today, yielding a stimulating number of Mormon composers who have paired with Mormon poets to make concert music that speaks uniquely to the LDS experience.
Igor Coelho Arantes Santana Marques (b. 1988, Brazil)
Catálogo de porfías (2015-2016)
Curitiba, Brazil is a city of nearly 2 million people located 250 miles south of São Paulo. For a country of its vast size, Brazil is not particularly well known for its fine art music. Born in Rio de Janeiro and raised in Curitiba, Marques left home at the age of 18 to study music composition in the United States. He is the youngest of the composers on this list and is currently in a doctoral program at the University of Buffalo. [15] Presumably, his best music is still to be written, but "Catálogo de porfías" (catalog of strife) reveals Marques as a globalist and his music a document of his far-reaching experience. The work for violin, cello, and piano was inspired by what the composer calls a "soundwalk" through his wife's hometown of Concepción, Chile. As he strolls in a downtown neighborhood, "through the din of evangelical preachers, activists, protestors, folk artists, pollsters, clowns, salespeople, and many others," the piano seems to take on the role of an observer. [16] Its loping jauntiness, based on dance rhythms, is sometimes at odds with the surroundings, which include abstractions of the bustle of the city, its people, sirens, and eventually, its stillness.
It is easy to give lip service to an embrace of a connected world, but what does it mean in practice? In a number of his compositions, Marques has investigated ways to translate experiences from one continent to another through music. [17] He points a way toward a type of universal understanding that moves beyond assimilation or passing. His music speaks of his own experience, which happens to spring from multiple languages and countries.
Janice Kapp Perry (b. 1938, USA)
What Is This Thing That Men Call Death? (2008)
Dying from cancer, Janice Kapp Perry's niece Kathleen Blacker asked her to print a beloved poem written by Gordon B. Hinckley on her funeral program. As the end of her life neared, she also asked her aunt to set the text to music. Perry sent the finished song to President Hinckley, but there was no response from him regarding permission to publish it. Blacker died on January 17th, 2008, and President Hinckley died ten days later. Soon thereafter, Perry discovered that President Hinckley had written approvingly to her about the song on his last day in his office. Two days after his passing, Perry was asked whether the song could be sung at his funeral by the Mormon Tabernacle Choir. The composition is simple, direct, tuneful, memorable, and effective. These are trademarks of Perry's work.
Mormon fine art music began with its songwriters composing for fallen prophets. Two works composed by Joseph J. Daynes and George Careless for the 1877 funeral of Brigham Young form the very genesis of Mormon art music. They were a distinct departure from the folk songs and early hymns of the pioneers. Despite this history of compatibility, there exists in Mormon culture a mutual suspicion between commercial composers and fine art composers, a condescending preoccupation with what the music is not rather than what it is. One mid-20th Mormon songwriter, Minnie Iverson Hodapp, wrote about the friction she experienced within LDS culture with this metaphor: "I'm not in rebellion against the fine musicians, but as we admire orchids and roses, we also love sunflowers, asters and wayside offerings." [18]
Works from Perry's voluminous catalog of songs are known to every member of the Church. [19] She composes in the long tradition of songwriters who have captured the sentiments of Mormonism and made them into beloved and accessible music, just as the folk song composers did as they unified the settler population with songs of their pioneer existence. In a listing of the culture's best music, it feels right to acknowledge the full spectrum of it including folk music, commercial music, official Church music, as well as genres outside of worshipful performance such as fine art concert music. Music that works works: to degrade or elevate the music of songwriters—or symphonists, for that matter—is the very definition of prejudice.
Benjamin Sabey (b. 1975, USA)
Phoenix (2009)
Benjamin Sabey's music emphasizes intuition and sensory experience. It aims for an emotional connection with the listener that triggers feeling. The titles of his works correlate strongly to the landscape ("Ecstatic Aspen," "Owl," "Arc Flicker," "Winter Shore," "Sentient Forest," "The Hanging Sky," and "Moonlit" are examples), [20] and the listener logically infers observable cues within the music. Still, he is not writing programmatic music that attempts to represent concrete images through sound. For his dissertation, he composed "Phoenix" (violin and electronics), a work that puts the performer in full control of electronic sounds via a computer patch with a plug and play interface. Without a technician operating the electronics, the violinist's motion and energy are translated sonically alongside the playing of the violin. Here, the violin is an instrument, but the violinist is, too.
Sabey writes in his program notes for "Phoenix," that "the original inspiration for this piece was a mental image of wildly ¬flickering f¬lames fl¬ying towards and away from me at high speed in wildly arcing ¬flight paths." [21] In the score, the composer includes poetic imagery and the performer is asked to imagine certain scenes and duplicate the effect of experiencing them in sound. The composer's goal is to locate an intersection between action that makes one feel something and sensory information that the listener has to translate as "purely sensuous experience." In his written thesis, Sabey describes the work in a distinctly Mormon way, saying, "In this sense [the work] is somewhat analogous to my understanding of the operation of the Holy Spirit according to my personal Christian beliefs." [22]
Summary
What are the ramifications of a listing of Mormon masterworks? It's tempting to say such a list portends a new generation of exciting, inventive, and trained Mormon composers with broad interests and varied backgrounds. One wants to imagine a future where they are integrated fully and usefully in Mormonism. And yet I'm suspicious of this optimism. You could have made the same claim ten years ago, twenty years ago, fifty years ago. And you would have been (mostly, and increasingly) wrong.
This list of ten works and their composers could be reconfigured by drawing from catalogs of dozens of other composers without any significant compromise of quality. A fleet of LDS composers is working in the 21st century and the music they are writing is so exciting and so telling of their personal experience, that if life were fair, they would all be well-known and in LDS culture specifically, cherished. More than that, we would be the beneficiaries of their art much more readily than we are. Other Mormon fine art composers include men and women from all corners of the globe: Stephen Anderson, Luis Ángel de Benito, Nathan Bowen, Keith Bradshaw, Harriet Petherick Bushman, David Campbell, Chad Cannon, Leonardo Escobar, Dylan Findley, Claude Gallenca, Daniel Gawthrop, Nicholas Giusti, Norberto Guinaldo, Michael Hicks, Jaren Hinckley, Shinji Inagi, Rhett Jaramillo, Stephen Jones, Todd Kitchen, Michael Lampard, Jeff Manookian, Haruhito Miyagi, John Moeller, Margot Glassett Murdoch, Şerban Nichifor, Rock E. Oakeson, Victor Rafael Olvera, Ellinor Petersen, Rebecca Dawn Peterson, Douglas Pew, Deon Nielsen Price, Steven Ricks, Kyle Shaw, Curtis Smith, Joseph Sowa, Seth Stewart, Benjamin Taylor, M. Ryan Taylor, Nathan Thatcher, Neil Thornock, Stuart Wheeler, Ethan Wickman, and literally hundreds of others.
What's more, there are many living composers of importance who are currently not composing, whose existing music is fantastic but, in many cases, nearly unknown. In addition, this list entirely bypasses the equally gifted LDS composers of pop, jazz, country, and rock music, those who create music for film and video games, and a cavalcade of songwriters, hymn writers, and sacred music arrangers. I maintain a detailed database of LDS composers as a hobby, and there are over 1,500 people on it from around the world. Furthermore, the body of music created by Mormon composers before the 21st century is of such variety and potential import to Mormon life and Mormon Studies that our collective negligence of it is practically sinful.
Still, how easy it is to rattle off names and to feel self-satisfied about it—wow, isn't it great that we have all these cool composers; good for us!—but we have to ask ourselves as a culture why we have been so bad at bringing them into common consciousness. Mormons make music. It is everywhere in what we do and who we are. Mormon composers are positioned to enhance our lives in ways never possible before, even on a global scale. If you want a really depressing conversation, however, go to any of the composers listed above and ask them what they are allowed to contribute musically to their local congregations. The response is heartbreaking.
Here's the thing: there are breakdowns of communication at every level regarding New Music. These breakdowns include those between academics and scholarship, between composers and performers, and between audiences and skeptics. Advocacy for exposure of Mormon composers is simply not happening in a sustained way that affects the general public. I believe there are solutions. The ability to share music is easier than it has ever been in the history of the world. We need New Music and we have potentially abundant resources available. No art form can thrive by rehashing its own history. You, dear reader, are part of the solution. Can you help make it happen?
Mormon Masterworks of the 21st Century:
Leilei Tian (b. 1971, China) – Le discours d'une larme perdue (2012)
Christian Asplund (b. 1964, Canada) – Ghost Speech (2013)
Francisco Estévez (b. 1945, Spain) – Canto de Vida y Esperanza (2004)
Lansing McLoskey (b. 1970, USA) – Quartettrope (2008)
Trevor Reed (b. 1981, Hopi/Kickapoo) – Puhutawi (2016)
Lisa DeSpain (b. 1964, USA) – Rise and Fall (2002)
Daniel Bradshaw (b. 1973 USA) – The Dead Praying for Me (2009)
Igor Coelho Arantes Santana Marques (b. 1988, Brazil) – Catálogo de porfías (2015-2016)
Janice Kapp Perry (b. 1938, USA) – What Is This Thing That Men Call Death? (2008)
Benjamin Sabey (b. 1975, USA) – Phoenix (2009)
NOTES:
[1] Durham, Lowell M., "On Mormon Music and Musicians," Dialogue: A Journal of Mormon Thought, 3 (Summer, 1968), p. 26 [Back to manuscript].
[2] ibid, p. 27 [Back to manuscript].
[3] Any number of works are outstanding examples of her gifts. Others to explore include: "In our image, in our likeness" (2007, violin and recorder), "Open Secret" (2009, soprano saxophone and Chinese orchestra), "Il tunnel dell'Amore" (2013, chamber ensemble), "L'arbre de Khamsa" (2011, string quartet), "OM" (2012, horn and electronics), and "From Amen to Amen" (2006, trombone and percussion). [Back to manuscript].
[4] Tian's personal website in not comprehensive, but the abundance of stunning compositions (many of them with audio and video links) provides a fine introduction. http://www.tianleilei.org/index.htm. Additional performances have been posted on YouTube. [Back to manuscript].
[5] Asplund's personal website is the epitome of a contemporary composer's desire to both communicate and be their own archivist. It is monumental. http://www.christianasplund.me -- [Back to manuscript].
[6] Anyone curious to know the potential of Mormon Contemporary Music regarding personal worship need look no farther than Asplund's four-volume, 525-page The Brick Church Hymnal (1990-2014), which the composer has posted online. This on-going project is currently 525 pages long. Its subtitle is "A collection of hymns, anthems, sacred songs, and preludes." [Back to manuscript].
[7] At the time of this writing, a video performance of this work is available on YouTube. It is performed by the quintet Soto Mesa, to whom the composition is dedicated. [Back to manuscript].
[8] Estévez was born in Africa, raised in Spain, and educated in Western Europe, particularly in Germany. His teachers include some of the most important composers of the 20th century, including Olivier Messiaen, whom Estévez deeply reveres. His body of work includes some 80 compositions of extraordinary innovation and beauty. [Back to manuscript].
[9] McLoskey manages his website actively, and it contains full scores, recordings, reviews, curriculum vitae, and other writings, including published scholarship. http://www.lansingmcloskey.com -- [Back to manuscript].
[10] Reed recently finished writing Puhutawi, which premiered at the Grand Canyon Music Festival in August 2016. A sample from the work, "Tenakhongva & Reed Experimental Track" is available on soundcloud.com. It that portends much. [Back to manuscript].
[11] Anderson, Jack, "Dance Review: Honoring Graham, Not Imitating Her," The New York Times, February 2, 1001. [Back to manuscript].
[12] Kisselgoff, Anna, "Dance Review: A Painterly Light Cast on Mourning," The New York Times. [Back to manuscript].
[13] DeSpain's website hints at an enormous catalog of compositions and arrangements. Of special note are recorded samples of musical theatre projects in development. See http://www.lisadespain.com -- [Back to manuscript].
[14] The composer has posted audio excerpts on his website, http://danbradshawmusic.com/music.html -- [Back to manuscript].
[15] The university has a rich history as a hotbed of Modernism. LDS composer Ramon Conrad Fuller taught there alongside mid-century masters. [Back to manuscript].
[16] "Catálogo de porfías" program notes, Marques, Igor Coelho Arantes Santana, January 21, 2016 [Back to manuscript].
[17] Marques' website: http://www.igor-marques.com -- [Back to manuscript].
[18] Janice Kapp Perry quoted Hodapp at a Church Music Workshop and published her quotation in Songs From My Heart, Sounds of Zion, 2000. [Back to manuscript].
[19] Perry maintains a robust website of her music (50 albums and counting) and numerous publications. https://janicekappperry.com -- [Back to manuscript].
[20] The composer's website contains recordings and excerpts of scores. See http://www.benjaminsabey.com/index.html [Back to manuscript].
[21] Sabey, Benjamin, "Phoenix," program notes, self-published, 2009 [Back to manuscript].
[22] Sabey, Benjamin, "Sensuousness in My Music: An Analysis of Two Recent Pieces," May 2009, (dissertation) p. 5 [Back to manuscript].

Full Citation for this Article: Nelson, Glen (2016) "Mormon Masterworks of the 21st Century," SquareTwo, Vol. 9 No. 3 (Fall 2016), http://squaretwo.org/Sq2ArticleNelsonMormonMasterworks.html, accessed <give access date>.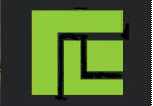 Would you like to comment on this article? Thoughtful, faithful comments of at least 100 words are welcome. Please submit to SquareTwo.