Washington, D.C., is no stranger to forums on national security issues.  Meetings academic or political, corporate or governmental, of every ideology, persuasion or interest, covering almost any aspect of the national security agenda, can be found there on almost any day.  However, next year in 2013, in Washington, D.C, a unique forum will convene as Latter-day Saint national security professionals gather to learn, reflect, and exchange views on national security issues in the light of Latter-day Saint faith commitments.  

As a practical matter, that Latter-day Saints have a lively interest in national security should come as no surprise.  They work in all aspects of national security:  throughout the federal government, in all branches of the uniformed services, in academia, in defense industries, as financiers, as contractors, and as lobbyists.  However, Latter-day Saint interest in national security is not merely, or even essentially, practical.  It is theological or, as they would be more likely to say, spiritual.  Understanding why this is so requires understanding how temporal national security concerns are situated squarely within the much broader context of the Gospel message. 

The bright hope afforded by the restored Gospel includes the promise of individual immortality, the opportunity to qualify for individual, glorified perfection, and the possibility of the eternal continuation of the family unit.  Faith in these promises and in their divine Author inclines Latter-day Saints to improve their personal lives and to seek to ameliorate the lives of those around them.  The welcome byproduct of this faithful exercise is the ability to "hope for a better world"—a vastly improved one here and now, a completely peaceful and felicitous one in the Millennial era, and a perfect, glorified one in the eternities—one in which not only individuals and their immediate families but indeed the entire society of humankind can enjoy peace and felicity (Ether 12:4, italics added).

However, for the present, it is the hope for that promised outcome, and not its realization, that sustains this forward-looking world view.  Realization remains elusive because the primordial sin of pride, with enmity at its core, governs almost all human interactions. [1]  On the societal level, the periodic, but ultimately inevitable, result is war.  Augustine observed as much when he asked rhetorically, "What is the evil in war?"Then, answering his own question, he said, "The real evils in war are love of violence, revengeful cruelty, fierce and implacable enmity, wild resistance, and the lust of power, and such like."  He then made this remarkable observation:  "[I]t is generally to punish these things, when force is required to inflict the punishment, that, in obedience to God or some lawful authority, good men undertake wars, when they find themselves in such a position as regards the conduct of human affairs, that right conduct requires them to act, or to make others act in this way." [2]    Good men undertaking wars.  Good men acting in obedience to God or some lawful authority.  It sounds so easy, so straightforward, so clinical.  And yet, Latter-day Saints, living as they do in an existence bounded by faith and hope and awash with the pride and enmity that readily morph into casus belli, find themselves not skipping merrily along through a verdant, flowered meadow that leads to the perfect world to come, but rather, tip-toeing carefully through the minefields, cutting through the concertina wire fences, climbing up over the combat engineer obstacles, and braving a withering hail of bullets as they trudge inch by inch, foot by foot, toward the eternal objective.  It is war.  And, in the present world, it is unavoidable. 

So, the task for the Latter-day Saint is not war avoidance; it is, rather, to engage in the war—whether that engagement involves the actual bearing of arms or the more benign bearing of opinions—embracing what is right and scrupulously eschewing what is wrong.  Indeed, there is no gray area—no moral no-man's land; there is only right and wrong, and a line of divine justice sharply divides the two. (1 Ne 15:30)  However, as Nephi would surely be the first to testify, the sharp line dividing right or wrong is, more times than not, covered by a thick, palpable mist of darkness. (1 Ne 8)  So, the faithful soldier sincerely asks, "Where is the line?  Or, if the line cannot be discerned, why don't I just operate outside the bounds of the misty cloud so I can see clearly?"  One can imagine Nephi's likely response:  "You can't avoid ambiguity by trying to operate outside of the mist, because the mist is ubiquitous and grave perils lurk all around.  Yes, there is a line you cannot clearly see, but there is also an iron rod!  You have to walk right through the mist while holding to the iron rod, because that is what will lead you in the path of right." 

Forging through the mist, holding to the rod, and, as a practical matter, trying to discern the line that divides right and wrong.  It is in that spirit that, every ten years, thoughtful, faithful Latter-day Saints whose workaday lives require them to come up with practical, executable solutions to the vexingly complex problems found at the nexus of morality and warfare meet to discuss how to forge through the mist, hold to the rod, and discern the dividing line. 

The first such meeting was a symposium entitled "Moral Perspectives on American Security Policy:  Views from the Community of LDS Scholars," held at Brigham Young University in 1993.  The threefold purpose of the symposium was to
achieve a better understanding of the emerging national security agenda and the challenges it poses for developing a morally sustainable defense posture;
develop an appreciation for what . . . Latter-day Saints whose profession is national security policy can contribute to the process of establishing a morally sustainable national security consensus; and
form an improved network of relationships among LDS scholars in the national security profession. [3] 
The symposium took as its point de départ the propositions that the United States has a unique role in the divine schema of the unfolding plan of salvation; that the principles of human dignity and freedom enshrined in America's founding documents are ordained for the heritage of the entire human family; that faithful introspection enables discernment of threats to the security of this nation (as may likewise be discerned for nations founded on principles similar to that of the United States); that divine revelation is available to guide national security choices; that objective moral boundaries do, in fact, exist and apply to national security matters as well as to other human interests; and that the great winding-up scenes long prophesied to proceed the Messiah's Second Advent, and filled as they are with wars and rumors of wars, are unfolding before us. (Matthew 24:6)  These propositions served as guideposts for the symposium, and the discussion in Provo yielded many valuable insights.

The positive outcome of the first symposium catalyzed the desire for continued dialogue about these issues, drawing in a larger subset of LDS national security professionals than could be assembled in Provo, Utah.   The result was a second symposium held ten years later, in 2003, at the BYU Milton Barlow Center in Washington, D.C., and entitled "Wielding the Sword while Proclaiming Peace:  Views from the LDS Community on Reconciling the Demands of National Security with the Imperatives of Revealed Truth in the Dispensation of the Fulness of Times."  In addition to the aim of community building, this symposium had two new objectives: 
"to encourage intellectually rigorous, academically systematic, and scripturally sound thinking about the application of the gospel, as reflected in modern revelation" as pertaining to national security policy; and
"to identify, elaborate, and advocate morally sound and politically sustainable solutions to national security policy issues that are compatible with modern scripture and revelation, and the teachings of modern prophets, that address current issues of American foreign and defense policy." [4]
The symposium further acknowledged what appears to be the central dilemma of Latter-day Saint national security professionals, namely, how to reconcile the imperative to "defend your families even unto bloodshed" (Alma 43:47) with the equally compelling imperative to "renounce war and proclaim peace." (D&C 98:16)

Now, ten years on, changing conditions have produced problems of extraordinary complexity, some of which laymen could barely have anticipated in 2003.  Questions now arise about vicarious forms of warfare—wars fought remotely, sometimes from thousands of miles away; about what kinds of methods can be applied to obtain intelligence from human sources; about how to prosecute war against non-state entities; about the dividing line between war and criminal activity; about how much one nation should be willing to tolerate the acquisition of weapons of mass destruction by another; about who counts as a combatant and who counts as a noncombatant; and on and on.  While none of these are new problems per se, they present themselves, in the second decade of the third millennium, in starker relief than perhaps at any previous time in recorded history.  These are the kinds of issues that Latter-day Saint national security professionals will seek to address in their third decennial symposium, which will be held at the BYU Milton Barlow Center in Washington, D.C., Friday, 26–Saturday, 27 April 2013.  The theme for this symposium is "A Time of War, A Time of Peace: Latter-day Saint Ethics of War and Diplomacy," and is sponsored by the LDS National Security Society and the David M. Kennedy Center for International Studies at Brigham Young University. The symposium proposes to address such issues as:
What it means to lift the Standard of Peace in accordance with Doctrine and Covenants 98:34;
What a Latter-day Saint conception of just foreign and security policy might look like;
What connection exists or should exist between U.S. foreign and military policy with the spread of the gospel and the Church; and
How gospel principles should influence battlefield tactics such as the use of drones and other emerging technologies.
All in all, the continuing dialogue provided by the symposium, now in its third decade, seeks to build faith in the Gospel promises, sustain hope in the surety of promised Gospel outcomes, and provide realistic, actionable insights for navigating the national security battlefield while simultaneously forging through the mists and holding to the iron rod.  It will constitute a unique gathering, and an extraordinary opportunity.

National Security practitioners and others sharing Latter-day Saint faith commitments are most welcome to attend the symposium.  However, space restrictions necessitate advance registration.  Latter-day Saint authors who would like to present papers at the symposium must submit an abstract no longer than one page by Saturday, 15 January 2013.  Submission instructions, as well as additional information about the symposium, can be found at this link.
To give you a sense of some of the issues discussed, SquareTwo is re-publishing, with the permission of the Kennedy Center, one of the articles from the second symposium, "Power's Reality, Power's Illusion: Policy at the Intersection of the Two Kingdoms," by Valerie M. Hudson, which can be found here.
NOTES:
[1] Ezra Taft Benson, "Beware of Pride," Ensign, May, 1989, p. 4, ff. [Back to manuscript].
[2] Augustine, Reply to Faustus the Manichæan  [Contra Faustum Manichæum, Libri XXXIII], 22.74, trans. Richard Stothert, in The Nicene and Post-Nicene Fathers, Philip Schaff ed. (Grand Rapids:  Eerdmans Publishing Company, 1956):  First Series, Vol. IV, p. 301. [Back to manuscript].
[3] Valerie M. Hudson and Kerry M. Kartchner eds., Moral Perspectives on U.S. Security Policy:  Views from the LDS Community (Provo:  David M. Kennedy Center for International Studies, Brigham Young University, 1995), p. x. http://www.amazon.com/Moral-Perspectives-U-S-Security-Policy/dp/091257514X [Back to manuscript].
[4] Kerry M. Kartchner and Valerie M. Hudson, eds., Wielding the Sword While Proclaiming Peace:  Views from the LDS Community on Reconciling the Demands of National Security with the Imperatives of Revealed Truth (Provo:  David M. Kennedy Center for International Studies, Brigham Young University, 2003), p. ix, x. http://www.amazon.com/Wielding-Sword-While-Proclaiming-Peace/dp/0842525793 [Back to manuscript].

Full Citation for this Article: Mattox, John Mark (2012) "A Unique Gathering, An Extraordinary Opportunity: The Third Decennial Latter-day Saint National Security Symposium," SquareTwo, Vol. 5 No. 1 (Fall), http://squaretwo.org/Sq2ArticleMattoxLDSNATSECCFP.html, [give access date].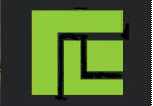 Would you like to comment on this article? Thoughtful, faithful comments of at least 200 words are welcome. Please submit to SquareTwo.