There is a theme in almost every book, chapter, and verse of scripture that is not specifically articulated and only tangentially understood. It is "lostness." Nephi, Moses, Joseph Smith, the Mormon pioneers, the Son of Jared, and the Prodigal Son were all lost. The scripture might say they were "vexed," or "wandered in the wilderness." They were "surrounded by darkness" or "in a far-off country." But they were lost.
As a volunteer search and rescue worker, I know how difficult it is to search for the lost. Sometimes they are desperate and aid in their own rescue. Sometimes they are overwhelmed with fear, erratic behavior, and anxiety. Other times they do not want to be found, or have taken their own life. When search and rescue (SAR) teams look for someone who is lost, we want to know their mental and physical state because it helps us predict where they might be found. But it does not play any role in our commitment. We search for all.
As a professor who researches 'lost person behavior,' and as a Latter Day Saint, I see the same patterns in the stories of the scriptures play out in work, in life and in the wilderness. I realized that those who are lost in the wilderness and wanting to come home are similar to those who are lost in work in unfulfilling careers or hostile work environments, or those who are lost in life suffering from drug addiction, mental illness or abuse.
I have interviewed or studied over a hundred wilderness lost person incidents to understand what people did when they were lost. To be sure, some never admit that they are lost, while others do not want help. But those who know they are lost and want to be found share these common characteristics.
First, they not only don't know where they are, they have no available means of reorienting (Hill, 1992, 1998). They have no compass, no GPS, no path or footprints to follow. They do not know where to go, nor do they know how to know where to go. One person I interviewed said, "I knew where I was. I was right here. But I did not know where the car, the trail, or the rest of the world was."
Second, it is usually a series of bad decisions that placed them in this predicament. They took the wrong trail, forgot the map, and did not bring enough water. Taking the wrong trail would not be a problem if they had a map, but the combination of events or bad decisions makes a person "lost." The reason for being lost might just be an oversight, an act of stupidity, or deliberate neglect, but there is rarely a single cause (Hammond, 2013, 2016).
Third, a sometimes overwhelming feeling of shame is present. Shame is a particularly toxic kind of fear that can damage self-confidence and blind you to real solutions. In a number of incidents I have studied, the lost victim wrote long and deeply personal letters to loved ones and even searchers, often apologizing for the difficulty of the search. One of the letters began with, "I know I have done something really, really stupid…"
Parallel the Prodigal
In modern day search and rescue we often, but not always, search for a Prodigal Son in a "far away country" or wilderness. This parable, which may be one of the most famous stories of all time, is found in Luke 15:11-32 of the King James Version (KJV) of the Holy Bible. The story is remembered for a plot that begins when a younger son cashes in his birthright and moves to a "far country" and then spends his inheritance in "riotous living." But that is just the beginning of the story.
The Cause of the Separation is Irrelevant
The first important point of this story is what is not said. It does not say that the family was getting along just fine when the younger son decided to leave. It leaves open the possibility of conflicts that may or may not have been his fault. In other words, Jesus seems to be teaching us that the cause of this family fracture is not important nor does blame need to be assigned before a resolution can be found.
I see this parallel in search and rescue. We often know that the person we are looking for is troubled. Victim profiles help us understand how the subject we are searching for might behave. But everyone, no matter their profile, gets that full effort and attention of the Search and Rescue (SAR) team. The cause of their "lostness," whether it is self-imposed or an accident, is irrelevant. Similarly I have sat with families waiting for rescue results. There is never a sense that the subject "got what they deserved." Rather, there is a longing for reconnection.
Felt Need to Change
The second important point of this story is what happened to change the second son. After the young man had spent his inheritance, there was a famine and he took a position feeding swine (pigs). The work was bad enough, according to verse 16, that "he would fain have filled his belly with the husks that the swine did eat; and no man gave unto him."
This kind of hardship sometimes generates what psychologists call a "felt need for change (Anderson and Anderson, 2001)." He "came to himself (verse 17)." He realized how bad his situation was, acknowledged responsibility, and headed for home. In verses 18-20 he said, 18 I will arise and go to my father, and will say unto him, Father, I have sinned against heaven, and before thee, And am no more worthy to be called thy son: make me as one of thy hired servants. And he arose, and came to his father."
Not everyone who is rescued has had a "felt need for change." Some people are found go missing again, intentionally. They become serial subjects who eventually succumb to their high-risk behaviors (Hammond, 20013, 20016).
The Father's Choice
Just when you think this story is about a "lost" second son, there is an important twist. The story now focuses on the father. The remainder of verse 20 says, "But when he was yet a great way off, his father saw him, and had compassion, and ran, and fell on his neck, and kissed him." After the lost son offers his apology, verse 22 reads, "But the father said to his servants, Bring forth the best robe, and put it on him; and put a ring on his hand, and shoes on his feet: And bring hither the fatted calf, and kill it; and let us eat, and be merry: For this my son was dead, and is alive again; he was lost, and is found."
The father made an important role model choice that was impulsive but also full of compassion. He celebrated the return of the lost son without apology or reservation. The Prodigal Son chose to return. But the father chose to welcome him home with an open heart. This choice created tension with his first son. It reopened a family wound.
The Elder Son's Choice
The elder son, who was working in the field, also made a choice. When someone is lost, everyone in the family is impacted in a different way. This son likely resisted peer pressure to join the "riotous living" and as a result had more work to do in the fields because his younger brother was not helping. It is possible he engaged in some brother bashing. He complained, and perhaps was self-righteous. Now he was being asked to join a party for the lost brother who had made his life difficult. He is making a reasonable request: Celebrate me too. I was righteous.
In verse 31 and 32 his Father says, "…thou art ever with me, and all that I have is thine. It was meet that we should make merry, and be glad: for this thy brother was dead, and is alive again; and was lost, and is found." But we are left to wonder if the righteous son forgave and if the returning son rebuilt his relationship with his sibling.
The Searcher
Most of us, if not all, will get lost at some time in our lives. We might deliberately make bad choices, or slowly wander away. We might suffer from mental illness, bereavement, addiction, divorce, unemployment, or any other life event that causes us to separate from our rooted community. We will need to be rescued, as I was in my freshman year of college when my parents moved overseas leaving me alone in a new neighborhood, in a new role managing my parents' home as a rental. I had a regular job. No riotous living, but I was stunned with the work demands of college. I was working graveyard shift at a motel. My girlfriend dumped me. My friends were leaving on missions. My parents were 5,000 miles away. I was overwhelmed with fear, uncertainty, false confidence, and loneliness.
One night, my family's home teacher from our old neighborhood stopped by – Dr. Allan Barker, the medical partner of now LDS Church President Russell M. Nelson. I had mostly avoided his visits as a teen, and I assumed he had better things to do than check on me six months after we had left the ward. He asked how I was doing and I lied. I blustered a speech about how well I was doing with my work, my freshman studies, and my wonderful friends.
Physicians are generally hyper observant. He certainly was. After a few minutes of listening to my Blah, Blah, Blah denial, he interrupted me, looked at me directly and said, "It's not working, is it Scott?" There was a long silence with my head down, and then I looked him in the eye and cried the blubbering cry of the teenager trying not to cry. I don't remember much about what happened after that, but a few weeks later I moved into his home with his family where I stayed for six months. His family helped me prepare to go on a mission to Japan, and welcomed me home when I returned.
You are Never Saved without Hope
My own lostness in life, and my interviews with over 100 people who have been lost in the wilderness, taught me how hard it is to overcome "lostness" because you have a solitary sense that you are the only one suffering. One person I interviewed said, "Self-pity is a black wolf ready to pounce at any time." Others said, "Hope was all I had."
Hope realized is the ability to generate an image of the ideal future. Victoria Grover was lost in the Escalante wilderness area for five days. On the second day, she fractured her leg and became immobile. Still, with great effort, she was able to make it to a stream and stay hydrated as well as build a fire and bury the coals in the sand as a make-shift heating pad.
During her ordeal, she prayed constantly for hope. "On the third day these birds came. I knew why they were there. They wanted me to die. They wanted me to give up. I knew that I needed to keep the birds away in order to keep my hope alive."
Ray Gardner of the Garfield County Sheriff's Department and members of his SAR team eventually rescued Victoria. They saw her lying next to a stream and assumed the worst. It is unusual for a person to survive for that long in the Escalante, even if they are not injured. To their surprise, she raised her hand and waved.
"When you are rescued, they give you your life back," she told me when I interviewed her for a KUED (PBS) documentary. "How could it be better than that?"
You are Never Lost Alone
When someone is lost in the wilderness, there is a hasty search and then a planned structured search. In the majority of cases the issue is resolved within two hours (Syrotuck, 1977). But some searches continue for days, weeks, months, and even years. In one case I worked in Nevada over 8,000 hours of volunteer time was given by ten different groups and 200 individuals.
When someone is lost in the wilderness, it is amazing to me how many people will come. Strangers. Neighbors. Trained and untrained. They will come and help. They will support. They will spend days on cliffs and mountains, in helicopters and on horseback, searching. The monetary cost is great, but the cost in time from professionals and volunteers is greater.
Unfortunately, if someone is lost in life they rarely get such a commitment. We often react like it is not our business, or like we are interfering with their agency. I am so grateful that the late Allan Barker did not do that to me when I was a college freshman.
Light Helps You See a Different Path
A close Church brother, whose son had left the Latter-Day Saint community of worshippers at a young age, recently told me this story about his middle-aged lost son. His family was often tempted to intervene with well-placed testimonies and pep talks. Instead the family just continued to love their son and brother and invite him to all family activities. Still the young man, now in his late 30's, fell deeper into lostness. He began to fill long hours of isolation with the wrong company doing the wrong things. Only on rare occasions did he visit his parents, who always were pained by his situation. His father related this story to me:
He got married and was divorced and living a life style about as far from the Church as possible. If we did talk about the Church it was negative. At some point we stopped praying for Church activity and just started praying for his happiness.
We hadn't seen him in about 18 months, but it was his mother's birthday, and like always, we texted him and invited him to the family party with his brothers and sisters and their children. We expected about 30 people. So when the doorbell rang and he was standing there we were surprised. Everyone gathered around trying to be nonchalant when we really wanted to make a big deal about it.
At first the conversation was awkward, but before long he opened up. He had a job, an apartment, and he had a girlfriend. Then he dropped the bombshell. He looked at me and then looked at his mother. "Mom, I want to get married again," he said. You could hear a pin drop. Even the little kids stopped talking as they sensed something important. "When?" she asked, trying to be cool and not over react. "Next year. As soon as I can get ready to go to the temple."
There was a half second pause to digest the reality of what we heard. He was coming home. Not knowing what to do, the children began to clap. Mom began to cry, and I fell on his neck and kissed him.
Our sons and daughters, our fathers and mothers, our Prodigals do sometimes come home. Sometimes with great drama, and sometimes they sneak in the back door. But it is never easy when they do. Once lost it is easy to get lost again. That is why in the Parable of the Prodigal Son, the Father as a role model moves quickly to rebuild the family and community around both sons.
Off course not all stories have a happy ending. In the real world the Prodigal Son does not always "come to himself," or see a path home. My most difficult search was for my own brother-in-law. His career troubles scarred his family life, and he was seared by depression, ongoing unemployment and divorce. His children, his brothers and sisters, even his generous former wife tried to help. When he was without transportation, his former in-laws bought him a car. Others tried to help him find a job and connect socially. Even with all the helping hands he still could not see his path out of the wilderness of despair. He took his car into the mountains. Not knowing where he was, we thought he may have moved to a new town to start a new life.
After the snow melted in the mountains, seven months later, his car was found. Before the "official" sheriff's search began, I asked a few friends to help me with our trained SAR dogs in an unofficial search. Over a hundred people eventually helped, including many strangers. When the sheriff's search began, the volunteer search teams, the sheriff deputies, forest rangers, and others gave everything. It took four weeks of exhaustive searching in difficult terrain to find his remains, 1.5 miles from the car. The hardest thing I have ever done is to tell my wife that we found her little brother. Not all Prodigals come home.
Coming Home
When we read the Prodigal Son parable our thoughts often go directly to those who are lost. But the power of this parable is in the idea that each of us can play any of the parts. We might be a Prodigal Son, Daughter, Father or Mother who is lost and we can only come home after hunger, long suffering and personal introspection. Sometimes we see a beloved friend or family member returning from far away and run to embrace them. We become a welcoming parent, rejoicing in a burned bridge rebuilt. Sometimes we are the righteous family member who did not give into temptation, yet we see what we think what should be ours going to those less deserving.
No matter what role we play we have a way to orient ourselves with the Gospel of Jesus Christ. If we are the Prodigal we have more than a compass or GPS, we have the Gospel of Peace that tells us where to go, and provides comfort along the way home to our family and community. If we are the welcoming parent, the Gospel helps us see the child of God and not just the repentant sinner who is coming towards us with open arms. If we are the reluctant relative, the Gospel takes us out of the trap of zero sum blessings. It reminds us that our blessings are not diminished because another receives forgiveness. Each role has its own burden and responsibility, but each role shares in the sweet fruit of reunion that comes when we declare, "He was lost, but now he is found."
NOTES:
[1] Anderson, D. & Anderson, L.A. (2001). Beyond Change Management: Advanced Strategies for Today's Transformational Leaders. San Francisco: Jossey-Bass/Pfeiffer.
[2] Hammond, S. (2013, 2016). Lessons of the lost: Wayfinding in work, life, and the wilderness, iUniverse Books, Bloomington, IN.
[3] Hill, K. (1992). Spatial competence of elderly hunters. Environment and Behavior, 24: 798-813.
[4] Hill, K. (1998). Lost person behaviour. Ottawa: National SAR Secretariat.
[5] Racina, A. (2005). Angels in the wilderness. Elite Books. Santa Rosa, CA.
[6] Syrotuck, W. (1977). Analysis of lost person behavior. Westmoreland, NY: Arner Publications.
Scott C. Hammond, PhD is a Professor of Management in the Jon M. Huntsman School of Business at Utah State University, an author, and host of the Management Minute on KSL and other radio stations. He and his dog Dusty are members of the Utah County Search and Rescue Team.

Full Citation for this Article: Hammond, Scott (2018) "Lost," SquareTwo, Vol. 11 No. 1 (Spring 2018), http://squaretwo.org/Sq2ArticleHammondLost.html, accessed <give access date>.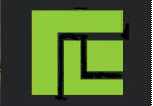 Would you like to comment on this article? Thoughtful, faithful comments of at least 100 words are welcome. Please submit to SquareTwo.
I. Dr. Susan Madsen
I have read Scott's book, "Lessons of the lost: Wayfinding in work, life, and the wilderness," and it is exceptional. I enjoyed reading his article and feel that the "lost" concept from search and rescue can be an effective metaphor for being lost spiritually. I appreciated his parallel to the Prodigal Son; it was powerful for me. I continuously meet active LDS women who are spiritual strong, but "lost" in terms of finding meaning in their day to day work—particularly women in transition (children have all gone to school, children have all left home, etc.). On the other hand, I talk to LDS women who are or have lost some of the strength of their testimonies and are no longer attending church regularly. Scott's article can help me think through how to approach and strengthen these women. I also believe that "you are never saved without hope." How can we better help others keep this hope? How do we help those struggling use the "light" to see a different path? Thanks to Dr. Hammond for this profound piece in Square Two!
_______________________________________________________________________