Welcome, dear readers, to the Summer 2022 issue of SquareTwo! We have an excellent slate of articles for you this issue.
First up, we have the second part of Gwendolyn Wyne's essay laying out a vision of what she terms "the matrimonial priesthood." This is the order of the priesthood that instantiates diarchy in the heavenly realm, the equal partnership of exalted men and exalted women. What ramifications does this vision have for how we live our lives today?
Second, we have a very heartfelt and thought-provoking article by an anonymous author describing her experience, as a wife and mother and orthodox member of the Church, with same-sex attraction. What keeps her in the Church? What keeps her in her marriage? This is a must-read piece.
Third, James B. Allen, historian, penned an award-winning essay in 1980 that deserves a revisiting. Allen asserts that three men, two of them members, who deeply disagreed with each other over polygamy in the 19th century, were all good guys. This, even though one sent the second to jail, and the third was stripped of his Church position for his views. You won't want to miss rediscovering this excellent article!
Fourth, Susan R. Madsen has undertaken a survey that allows her to probe the experiences of Black women in Utah. This path-breaking survey, whose findings are detailed in the article, makes for fascinating—and sobering—reading.
Fifth, Ralph C. Hancock ponders the motto "actio, veritas, caritas," and asks "what would it mean in the contemporary world to hold together classical and Christian truths about human nature and the human condition?" Hancock urges us to consider the possibilities for good that come from this marriage.
Sixth, B. Kent Harrison offers an intriguing look at one of his ancestors, George "Beefsteak" Harrison, who was baptized in 1842. Beefsteak was larger than life, with many adventures. Especially if you have ties to Springville, Utah, you'll want to read this!
Seventh, we have a compilation of short book reviews by V.H. Cassler and our book review editor B. Kent Harrison. Cassler reviews Circe (Madeline Miller), The Colony: Faith and Blood in a Promised Land (Sally Denton), The Power of Women: A Doctor's Journey of Hope and Healing (Denis Mukwege), The Gift of Fear (Gavin De Becker), The World Beyond Your Head (Matthew Crawford), and About Men (Phyllis Chesler), while Harrison reviews The Apple of My Eye (Mary Ellen Bramwell).
Eighth and ninth, we have responses from our editorial board to our previous Readers' Puzzle, and pose a new Readers' Puzzle on whether the term "feminist" is appropriate to use for those who think men and women are equals.
Last, don't forget our companion blog, The Latterday Crone, penned by our own V.H. Cassler which also features real-time commenting. Check it out for more of the SquareTwo experience you enjoy, now on a more frequent basis!
Enjoy this excellent new issue of SquareTwo!

Full Citation for this Article: Editorial Board, SquareTwo Journal (2022) "Editors' Intro: Summer 2022," SquareTwo, Vol. 15 No. 2 (Summer 2022), http://squaretwo.org/EditorsIntroSummer2022.html, accessed <give access date>.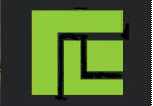 Would you like to comment on this article? Thoughtful, faithful comments of at least 100 words are welcome.