Welcome, dear readers, to a new issue of SquareTwo! Our 10th year anniversary is coming up soon; in the meantime we have a very interesting issue for you, which we know you will enjoy. The full table of contents for the Summer 2017 issue can be found here.
First, Emily Powers comments on the new parental leave policy implemented by the Church. While a great step in the right directions, perhaps the larger question is whether Utah-based companies, or alternatively, companies headed by LDS members, will follow suit?
Second, Roslyn Lawrance discusses the minefields of preaching forgiveness to women who were sexually abused as children. For this particular subset of women, might an emphasis on forgiveness be counterproductive?
Third, Susan Madsen and her co-authors explores the gender wage gap in Utah, and how that is related to the issue of unpaid care work undertaken by Utah women. How do the figures for Utah compare to the rest of the nation?
Fourth, V.H. Cassler comments about the Christology of the Wonder Woman movie. In what way is WonderWoman a Christ-like figure for our particular cultural moment?
Fifth, our book review editor, Kent Harrison, examines the book by Girgis, Anderson, and Robert P. George entitled, What is Marriage? Man and Woman: A Defense. How do the arguments presented by the authors fare in our editor's opinion?
Sixth, we have some thoughtful responses to our Readers' Puzzle for Spring 2017, which asked readers whether they feel a Parental Rights amendment to the US Constitution is desirable. We have a lively debate among our commenters, with some feeling it would be harmful, and other feeling parental rights is the crux of all religious liberty. Take a look!
Finally, we have a new Readers' Puzzle for Summer 2017: In light of the recent attacks against historical statues in the United States, what principles should be guiding our actions? How broad a brush is offense?
Enjoy!

Full Citation for this Article: Editorial Board, SquareTwo Journal (2017) "Editors' Introduction, Summer 2017 Issue," SquareTwo, Vol. 10 No. 2 (Summer 2017), http://squaretwo.org/EditorsIntroSummer2017.html, accessed <give access date>.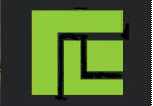 Would you like to comment on this article? Thoughtful, faithful comments of at least 100 words are welcome. Please submit to SquareTwo.