Welcome, dear readers, to the Summer 2016 issue of SquareTwo! Boy, do we have a dynamite issue for you--you will want to read every article! The broad theme of the issue is "what is women's place in the Church?" The full table of contents can be found on our archives page here.
First up for the Summer 2016 issue: Geographer Chad F. Emmett has worked for decades in Indonesia, but has only recently discovered that some LDS members in that country continue to practice female genital mutilation/cutting. He explores how common that practice is, not only in Indonesia where the practice is relatively mild, but also in Saharan and sub-Saharan Africa, where the practice can be quite extreme (infibulation). He also finds that the LDS Church has never made any mention, formal or informal, of this issue, despite the fact that LDS membership in countries where the practice is rife is growing significantly. Read all about this very important topic here.
Second, V.H. Cassler and Neylan McBaine of SquareTwo's editorial board present the results of our Spring 2016 poll of our readership on naming women's positions and organizations in the Church. What they have found will surprise you! In addition to numerous pie charts and graphics, you will also find a thematic analysis of many of the open-ended comments provided by our readers. With almost 500 responses recorded, trust me, you won't want to miss this!
Third, V.H. Cassler offers "an excavation of the Divine Feminine" by helping her daughters build "Life Necklaces" this summer. See how each of the 24 beads represents, names, and celebrates the passages of an LDS woman's life, and consider how you might do something similar for your own daughters and grand-daughters.
Fourth, our own Steve Cranney offers version 2.0 of his very popular series on myths that conservative Mormons and myths that liberal Mormons tend to hold. This particular set of myths has to do with sex and sexuality. Were our forefathers and foremothers sexually repressed? Is pornography an addiction? Does polygamy really lead to higher fertility rates? Check it out!
Fifth, B. Kent Harrison addresses the serious issue of rape from an LDS perspective. In particular, he traces the evolution of teachings in the LDS Church about rape, noting significant changes over the years. Can we do more to teach our young people about Church doctrine on rape?
Sixth, V.H. Cassler reviews the new book by Krishna/Spalding/Conolly called Our Heavenly Family, Our Earthly Families. Cassler points out this is a historic occasion, for it is the very first time that Deseret Book has published a work that depicts Heavenly Mother and discusses her role in the Heavenly Family! In addition, Cassler argues that Her sanctioned appearance now is no coincidence, but a much-needed response to the profound error introduced into Christian (and LDS) culture, and Western culture more broadly, by Her doctrinal absence.
And as always, we offer a new Reader's Puzzle for the Summer 2016 issue: One of the issues identified by respondents to the previous issue's poll was the clear discrepancy in sealing practices between men and women in LDS practice. Living women and dead women have different rights of sealing. Widows and divorcees have different rights, as well. And living women have different rights than either dead women or men (dead or alive). Explore these differences by reading the Puzzle, and then we've created a Google Form poll for you to tell us what you knew about these practices and also to give your open-ended comments on them. We will publish a tabulation of those, as well as any comments you might have, in the next issue. This anonymous poll is open to both LDS men and LDS women, and will close in November 2016. Spread this Readers' Puzzle far and wide, dear readers, so that we get a good sampling of the thought of LDS members on these important matters!

Full Citation for this Article: Editorial Board (2016) "Editors' Introduction to the Summer 2016 Issue," SquareTwo, Vol. 9 No. 2 (Summer), http://squaretwo.org/EditorsIntroSummer2016.html, [give access date]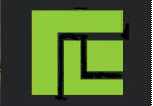 Would you like to comment on this article? Thoughtful, faithful comments of at least 100 words are welcome. Please submit to SquareTwo.