Welcome, dear readers, to the Summer 2015 issue of SquareTwo! The full table of contents can be found on our archives page here.
First up, we cannot help but celebrate the announcement of 18 August of the Church: women will serve as standing member of three of the most influential general priesthood councils! V.H. Cassler reflects on what this means--and what it portends for the future.
Second, we have an extremely detailed and well-researched essay on finding Heavenly Mother in our scriptures, including the Old and New Testament and the Book of Mormon. Val Larsen contends that She is "hidden in plain view." We believe you will find his treatment, which makes use of the work of Margaret Barker, fascinating.
Third, B. Kent Harrison, emeritus professor of Physics and Astronomy at Brigham Young University, has penned a comprehensive treatment of the decision to drop the atomic bomb on Hiroshima and Nagasaki during world War II. Was the decision justified? Harrison surveys a wide variety of views on the matter before offering his own conclusions after 70 years of contemplation of the matter.
Fourth, V.H. Cassler reflects on the passing of Patrick McNee, the actor who created the character of Major John Steed for the television series, "The Avengers." Cassler states that John Steed changed her life: find out why.
Fifth, we have a book review by B. Kent Harrison of a volume by Duane Boyce entitled Even Unto Bloodshed: An LDS Perspective on War. Boyce sets forth an LDS framework of just war, rejecting the idea that LDS doctrine supports a pacifist stance.
And last but not least, we have four excellent comments by our board members on the Spring 2015 Readers' Puzzle, which examined the so-called "Utah Compromise" regarding rights of both those with alternative sexual orientations, and those who feel those actions based on those orientations are sinful, and cannot support those. We believe you will find the comments most interesting, and hope you will submit your own views.
And as always, we offer a new Reader's Puzzle for the Summer 2015 issue: the Boy Scouts. It certainly does seem that the Church is on a collision course with the Boy Scouts, given their recent sanction for openly gay leaders. What will the Church do? What should it do? What paths are possible? What do our readers think?

Full Citation for this Article: Editorial Board (2015) "Editors' Introduction to the Summer 2015 Issue," SquareTwo, Vol. 8 No. 2 (Summer), http://squaretwo.org/EditorsIntroSummer2015.html, [give access date]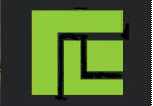 Would you like to comment on this article? Thoughtful, faithful comments of at least 200 words are welcome. Please submit to SquareTwo.