Welcome, dear readers, to the Summer 2012 issue of SquareTwo! The full table of contents for this issue can be found on our archives page here.
Before describing our lineup, we want to make you aware that our email signup link was broken for a few months without our notice. A new link is up and running now, so if you would like to get an email when new content has been posted, please go to our homepage and click the link on the right menu.
The Summer 2012 issue goes to press as the GOP convention in Tampa, Florida gets underway. To mark that occasion, we have a "Romney Roundtable," a group of eleven individuals, primarily from our editorial board, who respond to the prompt, "Does Romney's Mormonism make a difference?" You will find a wide variety of reactions to Romney's campaign expressed, reflecting the diversity of opinion within the Mormon community.
Next, V.H. Cassler comments on the recent Dialogue essay by Taylor Petrey, in which Petrey rethinks LDS doctrine to make space for a "post-heterosexual" LDS theology. Is Petrey on to something, or is there a masked misogyny at work?
Then Janille Shumway Stearmer offers a review of a new book by Rachel Maddow entitled, "Drift: The Unmooring of American Military Power." Is our current military a reflection, or a rejection, of the vision of the original Founding Fathers? And what implications does that answer have for our national security?
Michael Reed Davison offers an explication of the concept of "maternal thinking," which posits that the day-to-day activities that comprise a mother's experience provide unique insights and a profoundly practicalist reasoning that human society must tap on order to solve the pressing problems facing the human family today.
Did you know Booker T. Washington visited Salt Lake City and the Mormons in the early 20th century? Neither did we. Gary B. Hansen provides us the excerpts from Washington's journal about that visit. While an interesting historical footnote, it gains new importance in this election season where all things Mormon, including race relations, are under examination. What did Booker T. Washington think of the Mormons?
Last, we offer a new Readers' Puzzle. Recently, the Salt Lake Tribune compiled nine suggestions from Mormon feminists concerning how the LDS Church could raise the profile of women, such as having mothers hold their babies during baby blessings, or appointing a woman to be the next president of Brigham Young University. Looking at the nine suggestions, we ask, what do our readers think? Do you like these suggestions? Are there some you don't like? Are there other suggestions you would include on such a list? Let us know, and we'll publish your responses!



Full Citation for this Article: Editorial Board, SquareTwo Journal (2012) "Editors' Introduction to the Summer 2012 Issue," SquareTwo, Vol. 5 No. 2 (Summer), http://squaretwo.org/EditorsIntroSummer2012.html, [give access date]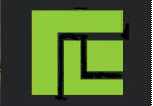 Would you like to comment on this article? Thoughtful, faithful comments of at least 200 words are welcome. Please submit to SquareTwo.