Welcome, dear readers, to the Spring 2016 issue of SquareTwo! The full table of contents can be found on our archives page here.
We'd like to announce a new editorial board member: Carl Brinton holds an MBA from Harvard Business School, and is Assistant Director of Digital Health and Innovation at Boston Children's Hospital. More importantly, he is husband to Gloria and father to three intrepid daughters. Welcome, Carl!
First up for the Spring 2016 issue: after many requests to do so, V.H. Cassler has penned a formal essay in which she adumbrates her LDS revisioning of the Garden of Eden story. "The Two Trees" presentation has been given in many fora, but it is time for an updated, complete, stand-alone essay that can be easily shared. Here it is!
Second, Ralph Hancock explores the modern yearning for love that does not fade. The call to transcend familial love is an ancient one, but Hancock notes that the root of all morality is just that familial love. This viewpoint emphasizes the eternal significance--the holiness--of the body and of temporality. Marriage and childbearing are not to be shed as lowly earthly activities on the path to transcendent divinity, but are the very activities that bring us closest to the divine way of being.
Third, V.H. Cassler points out that while media attention is usually riveted on one set of excommunications from the LDS Church, there is a second set of excommunications that often goes overlooked. She discusses the two apostasies of the Church of Beyond the Mark and the Church of License, each of which actively proselytes among the membership of the LDS Church.
Fourth, Kevin Christensen offers a triple book review of memoirs by Carol Lynn Pearson, her daughter Emily and Emily's former husband. The books provide a Rashomon-like look at their family's life, and Christensen asks if there is not an underlying issue that remains unexamined that led to great sorrow for its members.
Fifth, B. Kent Harrison stops to consider the significance of the recent discovery of gravitational waves for our understanding not only of gravity, but of the Universe. Up to now, our knowledge of the Universe has depended on electromagnetic waves—light, radio waves, ultraviolet waves, x-rays, and gamma rays.  Now we will be able to gain new information from gravitational waves; what will we see?
Sixth, Mark Mattox ponders why the presidential primary debates have thus far been so disappointing. Might a change in format help the situation?
And last but not least, we have several comments by our board members on the Fall 2015 Readers' Puzzle, which examined the issue of bathroom use by gender declaration alone. We believe you will find the comments most interesting, and hope you will submit your own views.
And as always, we offer a new Reader's Puzzle for the Spring 2016 issue: For quite some time, women in the Church have noticed that there is an awkwardness in naming organizations associated with women and positions held by women in the Church. We believe this is the result of a male focus heretofore in the Church, where such things were named by men as they relate to men. Nowadays we understand the importance of women naming who they are and what they do as it relates to women as well as men. This is a healthy development that fosters the creation of a truly equal partnership between men and women in the Church. To that end, we ask specifically our female LDS readership to help supply some creative thinking: for example, if we do not wish to call the women's organizations "auxiliaries," what would you call them instead? What would you all the "mission president's wife" instead"? Etc. We've created a Google Form for you to give us your answers, and we will publish a tabulation of those, as well as any comments you might have, in the next issue. Spread this Readers' Puzzle far and wide, dear readers, so that we get a good sampling of the thought of LDS women on these matters!

Full Citation for this Article: Editorial Board (2016) "Editors' Introduction to the Spring 2016 Issue," SquareTwo, Vol. 9 No. 1 (Spring), http://squaretwo.org/EditorsIntroSpring2016.html, [give access date]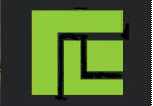 Would you like to comment on this article? Thoughtful, faithful comments of at least 100 words are welcome. Please submit to SquareTwo.