Welcome, dear readers, to the Fall 2019 issue of SquareTwo! Click here for the full table of contents for this issue. We have some great articles for you!
First, on the eve of the 20s, V. H. Cassler assesses the state of diarchy within the Church of Jesus Christ. She finds much to be grateful for in terms of progress, but there are still a few things on her wish list she is hoping to see in her lifetime. Check out her list here!
Second, V. H. Cassler also speaks out on priestesscraft being practiced in the Boise, Idaho area among sisters there. What is the meaning of the term "priestesscraft"? What practices constitute priestesscraft? Any why are those practices wrong?
Third, Tom Nibley articulates a vision of what priestesshood means to him, and how what we call motherhood is so much more spiritually powerful than our culture has permitted us to say. How would our views on men and women change if we had a deeper understanding of priestesshood in our faith's culture?
Fourth, B. Kent Harrison provides a fascinating example of what it was like to live in early Utah before and after the Manifesto through expounding on the life of his great-grandmother Marinda Allen Bateman. Marinda's daughter Juliaetta wrote a biography of her mother's and her lives, and the change in generational attitudes towards polygamy appears as very stark. Learn more here.
Fifth, Ashley Alley and Kenneth Jeng review Jana Riess' book The Next Mormons from the standpoint of young single adults in the Church. What rings true to them? What doesn't? What kinds of conversations did they start with their church leaders as a result of reading the book?
Sixth, V.H. Cassler reviews the new book Girls Who Choose God: Church History by Bethany Brady Spaldingm with illustrations by Kathleen Peterson. How is this new book in the series not like the earlier books? What kinds of examples of strong women are provided by the authors, and what lessons may be taken from their lives?
Seventh, we have only a very few comments on our last Readers' Puzzle on transgender athletes, but they are well worth reading. One of the comments is even about the lack of comments!
And finally, we also have a new Readers' Puzzle on whether more "traditional" artwork in LDS church buildings should be replaced with more accurate depictions of the events portrayed? Many of the currently displayed art is highly westernized. But is the actual deception as important as the intended meaning of the display? See the following article for a brief discussion on this particular topic: https://religionnews.com/2016/03/17/mormons-kitsch-art-classic/
Enjoy this great issue!

Full Citation for this Article: Editorial Board, SquareTwo Journal (2019) "Editors' Intro, Fall 2019," SquareTwo, Vol. 12 No. 3 (Fall 2019), http://squaretwo.org/EditorsIntroFall2019.html, accessed <give access date>.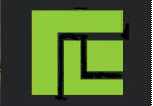 Would you like to comment on this article? Thoughtful, faithful comments of at least 100 words are welcome. Please submit to SquareTwo.