Welcome, dear readers, to the Fall 2011 issue of SquareTwo! The full table of contents for this issue can be found on our archives page here.
We're pleased to announce a new version of SquareTwo's Manifesto for your perusal. Editor John Mark Mattox explores what our vision for SquareTwo is, and why we feel fora like SquareTwo are important and useful for our faith community.
We're heading into an election year, and it's time to consider the politics of the state of Utah. Rachel Zirkle, granddaughter of former governor Olene Walker and new editorial board member of SquareTwo, asks why the Utah Republican Party appears to have great difficulty getting women to represent their party in the state. Could the answer be found at the caucus level? What are the gender dynamics of Utah Republican Party caucuses?
Next, Stephen Cranney takes on one of the most visceral spiritual challenges: understanding why God allows the suffering of innocents, such as children. He contrasts the writings of Dostoevsky and Camus on this issue.
Lindsey Hulet, now emerita of our editorial board, takes a look at the Radical Homemaking movement in the United States through reviewing one of the foundational books associated with it. Is this a movement with which LDS women will resonate?
Jon Westover of UVU investigates how we develop trust. After revewing the academic literature on the subject, he discusses how the mechanisms by which the LDS Church as an institution foster the development of trust between its members.
And last but not least, our editorial board responds to the Readers' Puzzle on polygamy. The Supreme Court of British Columbia has just upheld Canada's ban on polygamy as constitutional because, the court said, the practice of polygamy is inherently harmful to women and children, and this harm outweighs all other considerations. However, if the US Supreme Court were to rule in polygamist's Kody Brown's favor and legalize the practice of polygamy in the United States, would the LDS Church permit its members to marry polygamously? Several of our editors take a crack at that question, and we invite our readership to submit their own comments on the issue.
Happy reading!


Full Citation for this Article: Editorial Board (2011) "Editors' Introduction to the Fall 2011 Issue of SquareTwo," SquareTwo, Vol. 4 No. 3 (Fall), http://squaretwo.org/EditorsIntroFall2011.html , access date [give access date].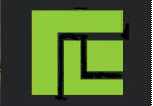 Would you like to comment on this article? Thoughtful, faithful comments of at least 200 words are welcome. Please submit to SquareTwo.