Our American readers have had quite a time in 2020. (Actually, everyone on the planet has had quite a time in 2020, but arguably Americans have had an unusually bad time.) At the time of this writing, New York City has been transformed into a shell of itself; Portland is in its third month of nightly violence that has gutted what it once was; statues of all sorts of historic figures—not only Confederate generals, but also many others including a statue of Jesus Christ (in Florida) and Hans Christian Heg (a Wisconsin abolitionist who died fighting for the Union)—have been torn down. The unemployment rate is over 10%, and many small businesses have folded. Our schools are in complete disarray over COVID-19, and in some states churches are suing in order to be able to hold worship services. I could go on, but if you are an American, you already know the rest.
It sure seems like it's time to put the USA on your personal prayer roll. In fact, we hope you already have. But what we'd like to ask our readers is, What, precisely, are you praying for your nation? What are you thinking is the most important blessing God could offer the USA now? What role do we play in trying to help our nation? How do we help its renewal?
To get you started, here's an essay penned by Daniel J. Mahoney that might get your thoughts rolling: https://www.realclearpolitics.com/articles/2020/07/02/
what_does_our_nation_mean_to_us_rejecting_the_culture_of_hate_143595.html

Full Citation for this Article: Editorial Board, SquareTwo Journal (2020) "Readers' Puzzle Summer 2020: When You Pray, What Do You Pray for Our Nation?," SquareTwo, Vol. 13 No. 2 (Summer 2020), http://squaretwo.org/Sq2ArticleCasslerOaksBallardDew.html, accessed <give access date>.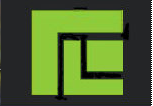 Would you like to comment on this article? Thoughtful, faithful comments of at least 100 words are welcome. Please submit to SquareTwo.