In the Spring 2020 issue, V.H. Cassler speaks out against Utah's recent de facto decriminalization of polygamy here. What do our readers think about the 2020 change to Utah's law?

Full Citation for this Article: Editorial Board, SquareTwo Journal (2020) "Readers' Puzzle, Spring 2020 Issue," SquareTwo, Vol. 13 No. 1 (Spring 2020), http://squaretwo.org/Sq2ArticleReadersSpring2020.html, accessed <give access date>.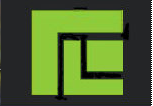 Would you like to comment on this article? Thoughtful, faithful comments of at least 100 words are welcome. Please submit to SquareTwo.