Our next president will be Donald Trump. The first 100 days of any presidency is a time where the president tries to set the course for the rest of his presidency. President-elect Trump has enunciated a 100 days agenda here: http://www.npr.org/2016/11/09/501451368/here-is-what-donald-trump-wants-to-do-in-his-first-100-days . What would you, our readers, like the new Trump administration to tackle as it highest, or even its highest three, priorities? We'll publish your comments here as we receive them!

Full Citation for this Article: SquareTwo Journal (2016) "SquareTwo Readers' Puzzle for Fall 2016," SquareTwo, Vol. 9 No. 3 (Fall 2016), http://squaretwo.org/Sq2ReadersPuzzleTrump.html, accessed <give access date>.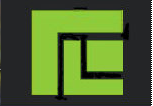 Would you like to comment on this article? Thoughtful, faithful comments of at least 100 words are welcome. Please submit to SquareTwo.